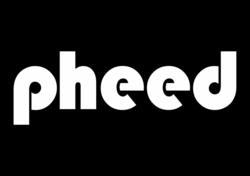 Los Angeles, CA (PRWEB) November 07, 2012
Pheed, a free social media platform launched to the public on October 12th, 2012, today launches its iPhone App (http://pheed.com/getapp). Pheed enables users to share all forms of digital content directly from their iPhones including texts, photos, videos, audio, voice-notes, as well as schedule live broadcast events via the web interface.
As on the web platform, Pheed app users can search multi-media content via hashtags and use filters to limit their search to specific media types (i.e. video, photo, text, sound). Users new to Pheed can create a channel directly from the app and subscribe to friends and people of interest. Original content uploaded to Pheed is owned and controlled by the user, and the platform is free from advertising.
Users that wish to monetize through the app can do so by applying a monthly subscription fee to their channel, or they can set up a pay-per-view live broadcast event through the web platform. In both cases, the users selects his/her own pricing and earns directly. Users can view their subscribers, earnings, and payment history in real time from the app, as well as see graphs displaying what months or broadcasts earned from past and present.
Pheed aims to release an Android app in the coming weeks, and will continue to roll out new products and features into 2013.
###
About Pheed:
Pheed is a new social media platform launched on October 12, 2012 from Los Angeles, California by a group of friends from the technology and entertainment community.
Pheed offers the standard sharing features such as text, photos, and videos, as well as more unique features like voice-notes, audio clips, and live-broadcasting.
Pheed gives users the option to monetize content if they want either by applying a monthly subscription fee to their channel or setting a pay-per-view live broadcast event. In both cases, the user selects the pricing and earns directly. Or, they can always share and hang out for free, it's up to them.