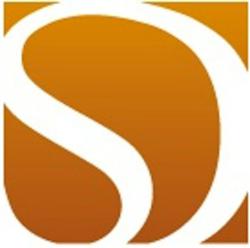 Portland, OR (PRWEB) November 13, 2012
Last month, at the Oregon Paralegal Association's 33rd annual convention, this year hosted in Newport, OR, Jamie Lynn Summerfield, a paralegal for the Portland personal injury attorneys of Shulman DuBois LLC, was awarded the Outstanding New Member Award for 2012 for her participation in OPA events and dedication to the OPA mission.
Summerfield, an honors graduate of Portland Community College's Paralegal program, has worked with Portland accident attorneys Sean DuBois and Joshua Shulman since 2011. She was very excited and honored to be awarded at the OPA event. Her exact words: "I'm super grateful and very humbled. Wow."
There were four other awards given at the 2012 Convention, including:
2012 Outstanding Service Provider Award Winner: DTI/Bridge City Legal
2012 Outstanding New Member Award Winner: Jamie Lynn Summerfield
2012 Outstanding Member Winner: Diane L. Thompson, CP, RP
2012 President's Award Winner: Brenna C. Dickey
Portland injury lawyer Joshua Shulman spoke about his employee's achievements: "Jamie's a Superstar. We knew that when we hired her. And now OPA knows it too!" Shulman went on to say that he believes the Oregon Paralegal Association is a wonderful resource for all paralegals.
Shulman DuBois is honored to employ such a dedicated member of the Portland paralegal community and wishes to congratulate Jamie for her hard work.
About Shulman DuBois LLC:
The Portland personal injury lawyers of Shulman DuBois LLC are based in SE Portland, OR. Partners Joshua Shulman and Sean DuBois specialize in auto accidents, including injuries from trucks, cars, and motorcycles as well as bicycle accidents, pedestrian accidents, and wrongful death cases. For a free consultation, call 503-222-4411 or contact us at http://www.portlandpersonalinjuryaccidentlawyer.com.