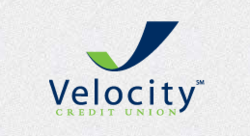 The new site is more intuitive and user-friendly for our online visitors.
Austin, TX (PRWEB) November 08, 2012
Ending its nine-year run with the original, Velocity Credit Union recently unveiled a new website, which features a cleaner, more contemporary look, along with a new menu and more intuitive navigation than its predecessor.
"We researched the most frequently-sought pages and made those topics more accessible. It's a friendly and efficient site," said Velocity webmaster, Kent Sheckler.
Visitors to Velocity's website can find the secure sign-on for online banking on the home page, which also contains Facebook and Twitter updates, along with a section of links that gives users quick access to Velocity's most-visited pages.
Velocity has also streamlined its online banking sign-on process, continuing to ensure its members' information is safe and secure. In addition, Velocity's mobile banking site for smart phone users has also been updated.
"The new site is more intuitive and user-friendly for our online visitors -- whether they're a first time guest or they've been a member for years," said Debbie Mitchell, Velocity president/CEO.
Among Velocity's most popular services listed on their website are Totally Free Checking, 300 free ATMs, a variety of loan options, and free online bill pay. The credit union also boasts a variety of checking plans to fit each of its member's needs, from the convenient Totally Free Checking plan to Access Checking designed to help customers move to a traditional checking account. There is also a VelociTeen Checking plan that allows teenagers the opportunity to jointly own an account with a parent.
For more information about Velocity Credit Union, visit their newly renovated website at http://www.velocitycu.com or call 512.469.7000.
About Velocity Credit Union:
Velocity Credit Union is a local banking alternative that is one of the largest and strongest credit unions in Austin. Established in 1947, the Austin financial institution was originally known as AMFCU and primarily served employees of the City of Austin. In 1998, the credit union changed to a community charter and in 2003, the institution became known as Velocity Credit Union.
Velocity currently has assets worth more than $600 million and serves more than 70,000 members in a five-county area. Velocity Credit Union is dedicated to the traditional credit union ideals of independence, self-help, cooperation, and non-profit operation and encourages its members to actively participate in the cooperative.