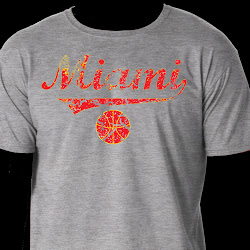 Miami Beach, Florida (PRWEB) November 08, 2012
Now, Tshirt Shack is taking their offering one step further, by adding social media to the mix. Designers who have their own Tshirt Shack, and organizations who want to share their t-shirts for sale, will now have the ability to directly share their designs through social media platforms that include Facebook, Twitter, and Pinterest. Photographers, designers and artists, consider the new Tshirt Shack stores the perfect way for them to sell their artistic endeavors and their name at the same time.
With their new system, Tshirt Shack allows you to simply pick the desired t-shirt, add your own image or one of their own from a large selection of clip art, add in your text and colors, and you're done. With this easy system, designers, artists and photographers are starting their own Tshirt Shack stores, using it to promote themselves, and also to promote their work. Their customers love the idea of being able to afford a piece of their work in a very unique way.
With the economy we're currently living in, owning your own Tshirt Shack is providing a way for people to start their own business, easily promote it through social media, and successfully supplement their income. An organization, charity, designer or artist can quickly have their own shop setup, and be selling their own merchandise in a matter of hours through Facebook, Twitter and Pinterest. The Tshirt Shack feels the addition of social media will be a driving force behind sales, especially since these tools come at no cost to the Tshirt Shack owner.
With the announcement of the social media integration into their Tshirt Shacks, the company believes, that this is the perfect time for those looking for extra income to have their own Tshirt Shack. The company offers those wanting their own store, a complete setup at no cost to the new owner. They believe this helps to keep risk to a minimum and provides an opportunity for maximum benefits.
About Tshirt Shack
Tshirt Shack is an American company, specializing in t-shirt printing and customized apparel. This customized community allows people to create their own t-shirts, and personalize them in their own style in mere minutes, in an online atmosphere. Located in Florida, they have now expanded by allowing artists, designers and photographers, to name a few, to set up their own Tshirt Shack, allowing them to receive profits from their own endeavors. You can visit the Tshirt Shack online at http://www.tshirtshack.com/