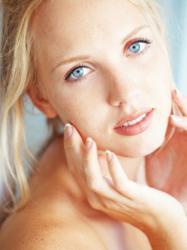 New York, NY (PRWEB) November 08, 2012
Green is the new black. People are driving hybrid cars, using energy efficient appliances, and wearing jeans made of organic cotton. Now, eco-concious beauties are greening their routine, through skin care. Tilth Beauty is the most-buzzed-about new eco-friendly skin care line of its kind. Tilth takes wildly popular, state-of-the-art ingredients and mixes them with proven botanicals to create healthy-looking, glowing skin that seems to be lit from within. Tilth Beauty was born from the idea that women crave effective anti-aging skin care without all of the harsh chemicals associate with most chemical skin care lines. Thus, Tilth Beauty was born, without any parabens, phthalates, sulfates, petroleum based products, silicones, synthetic fragrances or GMO's.
Finally, it is possible to have health-looking, younger skin from powerful botanical and plant based ingredients! There are few names as synonymous with eco-chic skin care like Tilth Beauty. It's the anti-aging secret weapon for some of the most fresh-faced celebrities in from New York to Hollywood! With the use of Tilth Beauty's patented skin care system, any ones skin will turn from drab to fab-- all without the use of harsh chemicals, parabens and silicones.
Tilth Beauty is 100% cruelty-free. Their fresh-faced followers get glam without guilt, as none of their products are tested on animals. Not only are they cruelty-free, they are also enriched with marine ingredients such as Alteromonas, Brown Algae, and Wakame to refresh and rejuvenate the skin without damaging it with harsh chemicals. This naturally-based skin care system is made with the latest organic ingredients like Blue Lotus, Borage Seed and Sunflower Extracts and Vitamins A and C. Greening a skin care routine isn't just great for your health. It avoids the burning, peeling, itching and redness of that non-natural skin care treatments cause.
Tilth Beauty offers a variety of skin care products to suit every skin type. Until now, effective skin care products had to contain harsh chemicals to really work. Tilth Beauty combines all-natural botanicals with the latest skin care innovations to create flawless skin, the natural way. Tilth Beauty is the brainchild of skin care impresario Anthony Vargas, who saw the need for a natural skin care line that was just as effective as it's chemically laden counterparts. Hence, Tilth Beauty was born. Tilth Beauty is named after the healthy earth that produces the most bountiful crops. Tilth Beauty's philosophy is that beautiful skin can come from ingredients grown from the ground without harmful chemicals. Tilth Beauty harnesses the power of nature to give skin a naturally healthy glow. Tilth Beauty is just as luxurious as conventional skin care products, so you don't have to sacrifice quality to green your skin care routine. Soothing botanicals pamper your skin while powerful ingredients create complexion perfection, all without the use of harsh chemicals. For the latest in luxury skin care, go eco-chic.