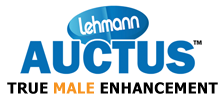 100% produced in the United States, ingredients are derived from nearly virgin environments and created in FDA approved facilities.
Richmond, Virginia (PRWEB) November 10, 2012
Lehmann Research Group, a leader in the natural dietary supplement industry, introduces a unique wild-crafted male enhancement supplement created with a proprietary blend of all-natural herbs and ingredients that is currently available without a prescription. Auctus, a male enhancement supplement in an easy-to-consume form as a pill, includes organic herbs and extracts proven to effectively reduce or eliminate male sexual dysfunction, such as premature ejaculation and erectile dysfunction. The absence of chemically derived ingredients allows organic ingredients to blend together to promote natural and holistic transformation of a user's body. This supplement is among only a select few that do not include any synthetic ingredients and also works to effectively treat all areas of male sexual health.
This male enhancement supplement was scientifically formulated with four of the most popular herbs and minerals known for their proven benefits for male sexual health. These herbs include Tribulus Terrestris, L-Arginine, Lepidium Meyenii, and Eurycoma Longfolia. When scientifically blended together, as they are in Auctus Male Enhancement's all-natural supplement, these herbs, effectively increase a user's stamina, libido levels and intensifies the user's ability to achieve orgasm. Additionally, they have been shown to dilate blood vessels and increase blood flow to penile tissue, thus enlarging the penis both length and girth-wise. The science behind Auctus Male Enhancement allows the body to absorb these natural ingredients that then allows the body to begin transforming on its own. Men are able to feel benefits within days or weeks of use and the body is finally allowed to make these changes with simply the help of Auctus.
Years of research and scientific development targeted 18 natural ingredients that comprise the supplement available at http://www.auctusmaleenhancement.com. The first area that this effective male enhancement supplement begins to transform is an individual's stamina, as other areas, such as libido and penis size or strength, cannot be improved without it. All sexual weaknesses present within an individual are improved or eliminated with continued use, thus men begin to feel increased confidence, energy levels and desire for their partners.
In addition to improvements in all sections of male sexual health, Auctus is a completely safe male enhancement product for men of all ages. 100% produced in the United States, ingredients are derived from nearly virgin environments and created in FDA approved facilities. Each order is guaranteed to be fresh upon delivery, as freshness is a key component of any dietary supplement.
Male enhancement information and ordering options are available online at http://www.auctusmaleenhancement.com.
Billing and shipping is handled discretely in order to ensure the total privacy of customers. Lehmann Research Group so completely believes in Auctus that a 70-day money back guarantee is available risk-free for all customers. If during this two-month trial period a customer is unsatisfied with his purchase, he may return two opened bottles for a total refund minus shipping and handling fees. Learn more about this guarantee at http://www.auctusmaleenhancement.com/auctus-gaurantee.
Reviews and feedback about Auctus are welcome. Lehmann Research Group is available for any inquiries regarding orders or information about male sexual health. Customer service is available toll-free at (888) 9-AUCTUS or by email at http://www.auctusmaleenhancement.com. For more information, visit http://www.auctusmaleenhancement.com/faq.