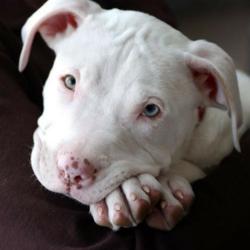 Whether pit bulls are 'naturally' inclined to fatal or serious attacks or whether owners train them to be aggressive, the fact remains that innocent victims suffer.
Sacramento, CA (PRWEB) November 09, 2012
"Beyond the Myth" is a video produced by private pit bull enthusiasts and distributed by Screen Media Films. The movie purports to show the "other side" of pit bulls and "dangerous" breeds—dogs that live peacefully with owners for years without once offering to bite or engage in other vicious behavior. The gist of the film is that breed-specific legislation is unfair to both dogs and owners, and leads to a misunderstanding by the public of what these dogs are really like.
Despite the film's message, the statistics from the Centers for Disease Control are difficult to dispute. According to the CDC, 31,000 people need reconstructive surgery due to attacks by dogs, and statistics compiled by other sources suggest that as many as three-fourths of these attacks are caused by two breeds: pit bulls and Rottweilers. One reason for this may be the instinctive behavior of these dog breeds: pit bulls and Rottweilers tend to grab prey, hold on, and shake it until they are forced to let go. Other breeds may bite quickly, then retreat.
How can pit bull and Rottweiler owners dispute these figures? Many owners simply state that their dogs are not vicious, and that those dogs that have attacked in this way were trained by unscrupulous owners to do so.
John Demas, a Sacramento dog bite attorney, notes, "Whether pit bulls are 'naturally' inclined to fatal or serious attacks or whether owners train them to be aggressive, the fact remains that innocent victims suffer. Children and the elderly are the most common victims of vicious dog attacks, and are the least likely to be able to defend themselves. There are too many stories of children and the elderly mauled or killed by dogs to ignore this problem, no matter how much we may love dogs in general."
Mr. Demas goes on to note, "It is the responsibility of law-making bodies to protect the population. For example, although it is legal to own guns under the Second Amendment of the United States Constitution, many laws have been passed regulating how a gun can be used to protect the safety of the populace. In the same way, a potentially dangerous animal must be regulated somehow to ensure that no one has to live through the heartbreak of having a loved one attacked. Even if 99.9% of dogs are 'safe,' laws must be in place to protect us against the rest that are not."
About Demas Law Group, P.C.: John Demas is a senior partner of the Sacramento personal injury law firm Demas Law Group, P.C. The firm represents victims in all types of vehicle accidents, those who have suffered from dog bites, victims of defective products, and those who have sustained injuries in workplace or nursing home accidents. Anyone with a personal injury issue can contact Demas Law Group, P.C. for a free consultation. Demas Law Group also offers representation contracts that provide for payment when the victim's case is settled, so that anyone, no matter what his or her financial status, can receive quality legal representation in personal injury matters.
Attributes: http://www.beyondthemythmovie.com/