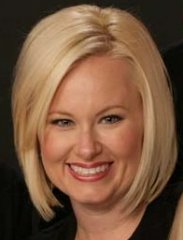 "All That Glitter's and Gold - day of inspiration, motivation and a colorful celebration of costumes, featuring a keynote seminar with Rhee Gold!"
San Francisco, CA (PRWEB) November 07, 2012
On November 10th and 11th Costume Gallery will host the "All that Glitters and Gold" a weekend-long dance conference at Society Hill Dance Academy in Philadelphia. This event will feature a presentation of Costume Gallery's latest styles as well as seminars by dance experts, Rhee Gold and Tiffany Henderson. The main event, running from 9am to 6pm Sunday, includes Gold's keynote seminar and a discussion on the topic "Building Your Recreational Program," with Tiffany Henderson of Twinkle Star Dance.
Rhee Gold is the publisher of Dance Studio Life magazine and the producer of DanceLifeTV.com. As the dance field's first motivational speaker, he has traveled the world presenting motivational and business seminars, as well as keynote addresses for conferences and conventions. Gold authored The Complete Guide to Teaching Dance: An Insider's Secrets to Personal Reward and Financial Success, now in its second printing.
Tiffany Henderson is the founder of Tiffany's Dance Academy which has eight locations with over 2500 students as well as Twinkle Star Dance which offers instructional dance videos for studio owners and a place to interact with like minded studio owners from across the country. She produces four performances of Nutcracker each December, a professional dance performance each January in San Francisco and her 300 performing company dancers participate in 4 convention competitions and a Nationals competition each season. She is a regular guest speaker at Dance Teacher Summit, DanceLife Conference, and Danceteacherweb Conference. Tiffany is also a contributor to Dance Teacher magazine, DanceStudioOwner.com and Dance Informa Magazine.
Tiffany is a graduate of the prestigious School of Dance at the University of Arizona, where she graduated Magna Cum Laude with a B.F.A. in Dance. Tiffany's career highlights include: performances with Quinn/Williams Jazz at the 1995 Jazz Dance World Congress in Nagoya, Japan; the 1996 Jazz World Congress at Washington's Kennedy Center for the Performing Arts; the opening of the International Theatre School in Amsterdam, Holland in 1997 and at Symphony Hall in Phoenix, Arizona. Those interested in learning more about this event are encourage to visit tiffanydance.com/blog.