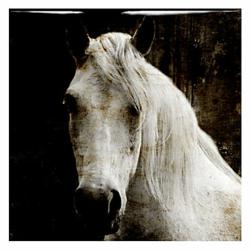 Los Angeles, CA (PRWEB) November 09, 2012
Z Gallerie, a family-owned lifestyle retailer, is unveiling its latest collection of outstanding art that offers a surefire way to add depth, texture and color to anyone's home as they decorate this holiday season.
Lauren Romm, Z Gallerie's Senior Art Buyer offers tips for selecting and placing art that helps customers create their own personal art collection. She says as with any decorating, artwork doesn't have to be permanent – in fact it's smart to have several of your favorite pieces on hand to rotate throughout the year, refreshing the look and mood of a room. Changing out art is an easy way to make a big impact.
Artwork can be the focal point of a room and a great conversation starter. "Art can be the final touch or the centerpiece," said Romm. "Most designers love to work with specific artwork in mind and often find inspiration, bringing out colors by adding strategic touches throughout. The key is to find the right balance."
"Some of us love color and use it liberally in our surroundings while others prefer a more neutral setting," said Romm. "A neutral base allows you to introduce colors that work with pieces already in your space or that you intend to add. Alternatively, a colorful room needs a limited palette artwork – black and white or sepia – allowing the eye to naturally gravitate and break from the rest of the room.
Home décor lovers can create contrast by adding a contemporary piece to a more traditional space. Placing a stunning piece of art on the wall can add a pop of color and designers often recommend repeating a color, visual element or theme from the piece to bring consistency to the room. "Finding your style can be challenging," Romm explained, "but through art you can showcase a particular time, movement or theme to use as inspiration for the rest of your room."
Romm reminds customers to take into consideration the size of both the room and your furniture. "Most sofas are 84" in length so you can use a large canvas on a big wall, or if a single piece is too small you can combine groups of two's and three's. "Don't let the artwork get lost on the wall or swallowed by the room," she advises.
Z Gallerie offers a wide assortment of art from original paintings, large format canvases, novelty prints, framed posters, eye-catching glass coats, giclee prints, dimensional artwork, and wall décor that add both color and texture to a room. In addition to being well-known for its stunning art selection, home furnishings and accessories Z Gallerie carries unique mirrors too. Together with a beautiful piece of art, a mirror will reflect the light, color and texture of the entire room as well as the art so it's important to think carefully about placement.
About Z Gallerie
Founded by Joe, Carole (Malfatti) and Mike Zeiden in 1979, Z Gallerie began as a small poster shop in Sherman Oaks, CA. Together the siblings operated the store during the day and framed posters at night in their parent's garage while dreaming of stores that carried more than just poster art. Their vision was to put forth a collection of fashion forward and exclusive home furnishings, art and accessories at an affordable price. Today, more than 33 years later Z Gallerie offers an ever-changing combination of stylish, traditional and contemporary designs. With 56 locations across the United States and an online presence, Z Gallerie, still lead by Joe, Carole and Mike, continues to inspire both professional and amateur interior designers alike. The company is headquartered in Los Angeles with additional buying offices in Berkeley.
###