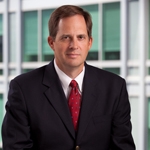 "This keynote session will address the global economic risks that we are regularly asked to analyze in high stakes litigation cases," said John Brophy, ARPC Partner.
Washington, DC (PRWEB) November 08, 2012
ARPC, an expert services and business advisory consulting firm providing world-class analytical expertise and guidance to clients facing complex legal and business challenges, has announced today that the Company will sponsor the opening keynote address at the 2nd Annual Litigation Summit and Exposition in Washington, DC next week.
This address, scheduled for Monday, November 12th at 9:00 am, will include an expert economist from ARPC and seasoned defense counsel from White & Case. Together, they will provide insight into the changing complex business, legal, financial and risk factors that now come into play in large-scale litigation matters.
ARPC will focus on how traditional financial risk is evolving in what is an increasingly interconnected global economy. Emerging risks tend to be more global and diffuse in their impacts and more complex in scope and underlying causality. ARPC will contrast the BP oil spill case with the LIBOR interest rate manipulation case to demonstrate the changing nature of these emerging risks. The talk will shed light on how the role of today's economists in litigation matters are going far beyond forecasting event probabilities or valuing the cost of damages and are now tasked with identifying and measuring potential risks in cases where lines are blurred on cause and scope.
"This keynote session will address the global economic risks that we are regularly asked to analyze in high stakes litigation cases," said John Brophy, ARPC Partner. "We are adept at identifying the multifaceted and global economic components of complex cases. We are pleased to provide such insights during this important conference."
About ARPC
ARPC is an economic and management consulting firm that provides statistical, econometric and financial analysis to clients facing complex legal and business challenges. For over 40 years, ARPC's consultants have assisted law firms, corporations, governments and non-profit organizations in addressing their most serious economic and financial concerns in the courtroom, board room and marketplace. ARPC provides expert services in a wide variety of cases involving mass torts and product liability, antitrust, intellectual property, securities litigation, bankruptcy, and settlement administration. Our consulting depth includes a staff of highly skilled specialists with strong credentials in economics, finance, statistics, engineering, and epidemiological modeling. The Company headquarters are located in Washington, D.C. For more information, visit http://www.arpc.com
Media Contact: Ran Farmer, ARPC. (w) 202 797 1111 R.Farmer(at)arpc.com
Liz Sara, Best Marketing, LLC. (m) 202 255 0134 Lsara(at)BestMarketing.net