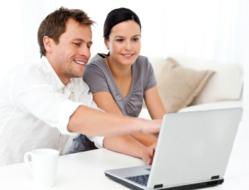 Even today, refurbished computers a few years old can do leaps and bounds more than computers of the past.
Elk Grove, IL (PRWEB) November 08, 2012
In 1952, on the night of the presidential election, CBS decided to send Charles Collingwood on one of those fun side stories you see now and then. His task was to report on UNIVAC, one of the first commercial computers ever built, and relay its prediction of the winner of the presidential election to the nation. Most of the country had never seen a computer before, and certainly not as part of a live event.
UNIVAC predicted landslide victory for Eisenhower early that night, giving him 100 to 1 odds. This seemed absurd to the computer programmers, nervous to have their pride and joy on the national stage that night; no one thought Eisenhower would win such a runaway victory. CBS's New York news boss refused to air the result he was so sure the computer was in error. But by the time the votes came in, it was clear that Eisenhower had a landslide victory on his hands. The computer was more right than anyone knew, long before anyone believed it.
Nowadays, hundreds of thousands, even millions of simulations of presidential elections are run on computers to calculate the odds that a given candidate will win. These predictions are simply expected, and a lot of people put a lot of stock in them. UNIVAC, however, ran on vacuum tubes and mercury tanks. It was large enough to walk in and took up an entire room. And it still managed to predict the winner of the election ahead of human pollsters across the country.
UNIVAC's success was a huge boon for Remington Rand, its creator. Its prediction resulted in scores of newspaper headlines in the coming days boasting about the future superiority of computers over man, a "Giant Brain," labels that were perhaps unfair and gave the machine itself too much credit. They nonetheless sealed UNIVAC's position in pop culture for some time. UNIVAC appeared in a Superman comic, and even Wile E. Coyote employed the services of a UNIVAC to help try and capture Bugs Bunny.
All major networks were back to using computers for the 1956 election, a mirror of the '52 matchup again featuring Eisenhower and Adlai Stevenson. ABC, looking to put a spin on its coverage, decided to bring in Lou Harris and his team to compete against UNIVAC and see who could call the election first, titling the bit "Man vs. Machine." Harris won that night, but more importantly, he realized the reason why: he and his team could identify patterns in the voting data as it came in. UNIVAC, while a beast at calculating, was limited by the predictive programs it was using, which at the time were quite simplistic.
Harris then moved on to working with programmers at IBM, by then the leader in the computing industry, to try and show them what the computer needed to do to make better, earlier election night predictions. In 1962, CBS and Walter Cronkite were relying on the work Harris had done to improve the computer predictions – and using them, Cronkite was correctly calling race after race ahead of his competition. The only one they couldn't was a Massachusetts race that resulted in a recall.
As the marketing teams at computer and gadget firms today focus on power and size, it's easy to forget how powerful the first computers were in the right hands. Even today, refurbished computers a few years old can do leaps and bounds more than the computers of that era. Perhaps even more surprising is how little computing power the average consumer of the latest-and-greatest actually uses, and considering how quickly technology prices fall in only a few short years, even the best cutting edge prediction technology can be used by computers a few years old.
About Belmont Technology: Belmont Technology is an online retailer or reliable and used and refurbished computers, parts, used laptops and more! The products Belmont offers must pass a quality inspection before shipment. There is simply no reason to not buy a used computer from Belmont!