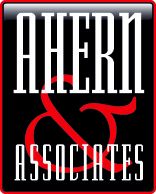 Phoenix, AZ (PRWEB) November 09, 2012
Compounding the workload of Ahern's busy team of transportation analysts, Andy Ahern, CEO of Ahern and Associates, the nations go-to trucking and logistics acquisitions firm, announces four additional consulting assignments.
Having already topped 2011's record setting year, Ahern again proves why his firm is at the top of the speed dial list of the nation's most powerful transportation industry players by announcing four new acquisition needs which depend heavily on one of Ahern's biggest tactical advantages: speed.
The following list of open acquisition needs must be filled immediately:
Client Number 1 is a logistics company well known in the industry and is seeking:

Freight brokers that generate $25MM and up of annual revenue
Gross profit margins should be no less than 11% to 12% and preferably 15% to 18%
Client is willing to pay a multiple of EBITDA
Management must be willing to stay 3 to 5 years, and the client is willing to provide an earn out based upon achieving specific goals and objectives
Client number 2 is looking for several opportunities:

Owner/operator refrigerated carriers from $10MM revenue and up
Flatbed carriers that are predominantly owner/operator generating at least $15MM and up of revenue
Van freight brokerage companies that have a strong presence in out and out of Colorado.
Client number 3 is a small family (freight broker) operation that has been in business 30+ years:

Looking to acquire a small $3MM to $5MM freight broker
Management must be willing to stay and go forward
Client is looking to expand his operational footprint on the East Coast and Florida
Client is looking to grow the business and retain the management, going forward.
Client number 4 is a well-known and established company looking for owner/operators primarily in the Houston and Dallas areas:

Client will look at companies that have at least 50 independent contractors in their fleet
Client can review opportunities up to $300MM of annual revenue
In all cases, management must be willing to stay, going forward, and there is opportunity for earn outs as well
If your company is seeking an opportunity to be a part of a larger organization or you know of a transportation company who would be a good strategic fit for the aforementioned open needs, you are urged to call Andy Ahern direct at 602-242-1030 immediately.
About Ahern & Associates, Ltd.:
Ahern and Associates is North America's leading trucking and transportation management consulting firm. The skilled consultants at Ahern and Associates specialize in mergers and acquisitions of trucking and logistics companies as well as the restructuring and evaluation of existing carriers that seek to increase operating efficiency and improve profitability. Since 1987, Ahern and Associates has aided hundreds of buyers in the acquisition of trucking and logistics companies throughout the U.S. and Canada as well as assisting many transportation and logistics companies in reducing their overall operating costs and increasing their profitability. For more information, please call 602-242-1030 or visit http://www.Ahern-Ltd.com
XXX
Business contact:
A.W. Ahern
602-242-1030
Media contact:
Jason W. Jantzen
Phoenix Marketing Associates
http://www.PhoenixMarketingAssociates.com
602-282-0202