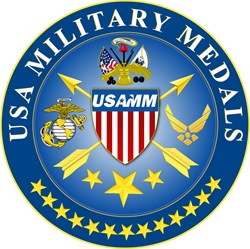 We're happy to be able to provide an elemental service previously unavailable in the area
Milwaukie, OR (PRWEB) November 08, 2012
Local military uniform superstore, USA Military Medals, is now offering a tailoring service for the U.S. military dress uniform, starting today, here, providing active duty and veteran military the essentials for all dress uniform requirements.
Offering hemming, alterations, and the attachment of any uniform-sewing product available through UMM for all current dress uniforms of the U.S. military, the service is done in-house through UMM's production department.
Customers dropping off at or sending in dress uniforms or any related materials to UMM can now take advantage of the new tailoring service.
"The dress uniform tailoring service is great because it's an all-inclusive package," said Luke Holden, USAMM, LLC purchasing director. USAMM owns and operates USA Military Medals along with various other military uniform e-commerce stores.
"The service is extremely fast and of the highest quality, giving active and veteran military a place they can rely on for everything uniform," said Holden.
Through providing measurement details and current contact information, customers can complete all dress uniform needs, including their awards or any other updates using the popular EZ Rack Builder.
"As far as I know, this is an extremely unique resource for Oregon military personnel, where the closest tailoring service can be well out of reach," said Holden.
"We're happy to be able to provide an elemental service previously unavailable in the area," said Holden.
The tailoring service retails for $29.99 and is available for purchase now at http://www.usamilitarymedals.com.
USA Military Medals is an internet-based company formed in 2005, carrying more than 120,000 dress uniform products in stock and specializing in custom military medal and military ribbon rack production made easy with the state-of-the-art rack builder. USA Military Medals also operates a brick and mortar store servicing local military personnel and veterans.