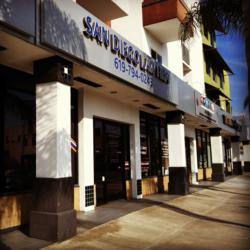 San Diego Law Firm is leading the way in the industry by now offering fixed fees for all legal services
San Diego, CA (PRWEB) November 08, 2012
A sense of certainty can be difficult to find when a person is in a moment of crisis and in need of legal assistance. The fees for legal services often add to that anxiety and uncertainty. Most law firms operate on a retainer and hourly billing fee structure that is open-ended and allows the price to constantly change and remain uncertain for their clients. Communicating with a law firm that operates under a traditional retainer fee structure ultimately transforms every client-attorney encounter into a financial decision. Every time a client reaches out to counsel or their assistant, every e-mail, every phone call, and every other form of communication is often followed by a bill. San Diego Law Firm has found that this billing system discourages healthy and pertinent communication and can weaken the relationship with clients.
San Diego Law Firm is leading the way in the industry by now offering fixed fees for all legal services, including litigation. As part of this fee structure, the firm also offers business advisory services to business owners for a fixed monthly fee. This innovative approach to billing in the legal business gives clients certainty in an uncertain time. After an initial no charge consultation, a San Diego Law Firm attorney evaluates the unique set of circumstances that every client presents and is able to offer a customized fixed fee for all client services.
San Diego Law Firm has consistently given their clients unmatched service, integrity, and value for the past 25 years. The firm's pursuit of excellence and innovation in the legal world is the source of its success. San Diego Law Firm's motto is "changing the way law firms do business," and they're doing exactly that with this new fixed fee billing platform.
Eliminating the uncertainty of fees for legal counsel and opening the doors of pertinent and necessary communication improves the overall efficiency of resolving a matter. Having the peace of mind about the financial aspect for legal counsel is certainly something new and welcomed for the firm's clients, current and future.
About San Diego Law Firm
Situated in the North Park neighborhood of San Diego, San Diego Law Firm is known in the business world for its superior ethics, as appreciated by Better Business Bureau. San Diego Law Firm specializes in legal services that ensure their clients are protected through all of life's unpredictable turns, such as bankruptcy, business law, divorce, custody and support, accidents, injuries, disputes and lawsuits, real estate law, trusts, probate and wills. San Diego Law Firm offers fixed fees to all of the firm's clients, for any service. To get more information regarding San Diego Law Firm's services, visit http://www.sandiegolawfirm.com or find the company on Facebook, Twitter and YouTube, and engage with San Diego Law Firm experts via LinkedIn and Google+.