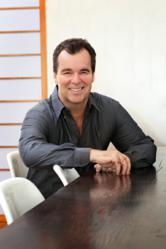 By thinking outside the box, there is always a way to benefit from your property.
(PRWEB) November 08, 2012
Recent RP Data shows Melbourne having the biggest monthly drop in home values among mainland capitals – 3.2 per cent decline in apartment values in October and 6 per cent fall throughout the year; 1.1 per cent drop in home prices in October and 4.2 per cent throughout the year.
According to Australian property innovator, Rick Otton, this shouldn't be bad news for property investors. "There are alternative strategies to property investing that don't depend much on home values. There is always an opportunity regardless of the economic conditions. By thinking outside the box, there is always a way to benefit from your property," said Otton.
Since he started doing real estate, Otton has continuously sought to do things differently. This is why he often always gets the results he wants and always ends up helping other people – solving their real estate and funding problems – and earning stable income at the same time.
Creative Property Investment Strategies by Otton
Throughout his more than 30 years of investing on real estate, Otton has developed creative and innovative strategies to buy and sell houses without money and banks. He has helped thousands of families move in to real estate without sufficient deposit as well as individuals looking to get away from their mortgage debts by selling their properties.
And by teaching and sharing his strategies, Otton has helped changed the lives of many individuals after showing them a more innovative way of investing on property and creating wealth from real estate.
J. and W. Dugan, property developer and jewellery designer, are now enjoying an improved lifestyle because of Rick Otton. "We have recently earned $220,000 from five properties using Rick's amazing strategies. We were ready to give up property investing after attending an American seminar, which didn't provide the necessary nitty-gritty details to make property investing happen. But when we came across Rick's system, we gave another shot at it and we're so glad we did! Rick's system filled in all the gaps," the Dugan's explained.
Otton is currently touring the country to teach his creative property investment strategies. He'll be spending one whole day discussing these strategies and showing people how to solve their real estate problems creatively.
"The purpose of these one-day training seminars is to show property investors that it's possible to earn money from real estate whether or not home values are rising or falling. We'll talk about real problems and real figures and create solutions to people's housing and funding problems," Otton said.
Rick Otton will be hosting the final One-day property investment workshop for 2012 in Melbourne, 24th of November. Reserve your free seat at http://www.howtobuyahouseforadollar.com/register.
About Rick Otton
Rick Otton has spent decades making money by snapping up inexpensive real estate and putting it to work building wealth. Now, he's teaching other Aussies how to do the same.
Otton is the founder and CEO of We Buy Houses, which operates in the U.S., U.K., Australia and New Zealand putting his strategies to work every day.
Otton got his start in alternative real estate investment in 1991 and within a year acquired 76 properties. In years after, Otton made a fortune using his low-risk, high-reward strategies to inexpensively acquire real estate.
Now, Otton wants to share the wealth by sharing the wisdom, teaching Aussies how to buy and sell real estate without cutting banks and other middlemen in on the deal.
Otton has been featured in a variety of television programs and magazines, including Today Tonight, A Current Affair, Australian Property Investor and more.
You can learn more about Otton and how to invest in residential real estate without using banks at http://www.rickotton.com.