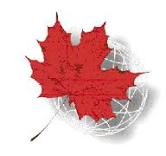 To fully participate in the newly streamlined system, it will still be imperative to be as rigorous and astute as possible with the application and interview process.
(PRWEB) November 09, 2012
For several years a substantial backlog of immigrants with a background in skilled labour clogged the Canadian immigration system, making it more difficult for those brand-new to the system to gain acceptance into the country. This has been an issue that various federal administrations have been working through for a long time, and it was recently announced that although there are still 100,000 of these skilled labourers in the system, the issue is being resolved at a fast pace and should be completely dealt with by the end of 2013.
Although that may seem like the distant future to some, the changes that will result from the resolution of this backlog could be extremely dramatic for those skilled labourers either waiting to immigrate, in the process of immigrating or thinking about immigration as a possibility.
Previously, for several decades, it has been normal for a skilled labourer to have to wait eight years to have their applications processed. For many this was an unacceptable and untenable lag time, one that compromised many long-term plans and made the prospect of immigration inhospitable and daunting. With the backlog cleared up by late 2013, applications should be processed within a single year, news that can only be welcome to those considering this course of action.
This is great news not only for immigrants but for the country of Canada as well, which has been facing labour shortages in various cities and provinces and is expected to look to its immigration policies to shore up the gaps that retiring employees are leaving. Although there was a set of immigration reforms issued recently that appeared to produce some additional obstacles between immigrants and eventual citizenship, the overall outlook for someone interested in making Canada their new home is very good.
Inside of this milieu, working tirelessly on behalf of immigrants from all over the world, Illuminate Canada, a centre of immigration consultants and lawyers, has been tracking the changes within the system and has some advice for those who are thinking about attempting this process. First of all, the application is still incredibly important and drafting a comprehensive portfolio of relevant data could be a deft way of making an immigration officer's job easier.
Second, Illuminate Canada is still a strong proponent of being very careful about the immigration class selection. Once a class is chosen, an immigrant cannot choose it and the process is underway. If necessary, it's wise to contact a Canada immigration lawyer or consultant before making a determination here.
To fully participate in the newly streamlined system, it will still be imperative to be as rigorous and astute as possible with the application and interview process. Often it is important to establish a strong personal and professional reason for moving to Canada, and although that may seem rudimentary, it is a valuable thing to focus on to keep things moving forward. Immigration officers are looking for applicants that have a strong sense of direction, a sense of momentum, who have legitimate and even inspiring reasons for moving here and have a plan for what to do once they are admitted.