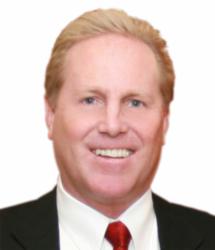 Bothell, WA (PRWEB) November 13, 2012
Dave Duncan, CEO of The Dave Duncan Group, stopped by the Brashenomics Radio Show to share some wisdom on making offers that will be accepted. He should know, he has been a real estate professional since 1978. There is an art to making and presenting offers on properties. After all, an offer that causes anger in the seller can completely blow a deal.
Dave has helped over 2,000 clients buy or sell homes. He is considered a specialist in the marketing of fine homes and residential new construction. Dave is the go-to guy for people interested in a real estate deal in King or Snohomish counties. His experience shows, and Dave gave everybody a lesson in making worthwhile offers.
Ben Brashen, host of the Brashenomics Radio Show, asked Dave for some points to consider when preparing to make an offer. Dave had this to say: "I make it a point to find out why the house is being sold, and if the seller is under pressure. Don't forget that every month that the house sits there, it represents a considerable expense for the seller". He goes on to say: "If the sellers are getting divorced, they may be very motivated to sell quickly."
The discussion turned to tips on negotiating, and Dave gave some advice on how to be in a strong bargaining position. He explained what turns-on a seller, such as: "Being an all-cash buyer, you are pre-approved for a mortgage, you don't have to sell a house before you can purchase one, and that you can close on the deal when it is most convenient for the seller."
The bottom line is that the written offer is legally binding, and should be drafted by a real estate professional. Every single little detail about the offer should be in writing. This way, the buyer and the seller both know what is expected of them. There are times when it is wise to be a little bold. If a buyer is really in love with a property, it may make sense to offer a little more than the selling price just to close the deal and get it off the market. Dave Duncan will provide the guidance to get the best deal.
Dave's parting advice is to approach home buying with confidence. Make sure that every step of the process is understood. If there are questions, demand answers. Remember, the buyer is important, without the buyer, there is no transaction.
Please visit Dave Duncan's website: http://www.daveduncangroup.com/home.asp