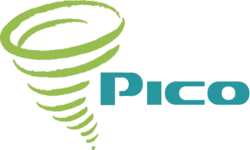 Seattle, WA (PRWEB) November 08, 2012
Pico Computing, leader in hardware accelerated FPGA solutions, will be sponsoring the SC12 conference being held in Salt Lake City, UT from November 10-16, 2012. Pico Computing will be participating in several sessions and exhibiting their FPGA based solutions at booth #2107.

Burrows-Wheeler Aligner (BWA)
Pico will be demonstrating a 48X acceleration of the genome sequencing algorithm, BWA.
Pico will be showcasing their Altera Stratix V FPGA module, the M-506 5SGXA3. The M-506 features 4GB DDR3 SODIMM for up to 12.8 GB/s memory bandwidth, x8 Gen3 PCIe, 32 LVDS and 2 GX transceivers.
Birds-of-a-Feather (BOF) on Large-Scale Reconfigurable Supercomputing
Greg Edvenson (Principal Software Engineer) will sit on the panel to discuss System Technologies on Tuesday, November 13, at 5:30PM-7:00PM in room 255-D.
Non-Coding Ribonucleic Acid (ncRNA)
Pico's collaboration with the University of Washington has resulted in a 90X speedup of Infernal, a software package being used to identify ncRNA. Nathaniel McVicar, researcher at the University of Washington, will be presenting this research at the Exhibitor Forum on Thursday, November 15, in room 155-B at 11:30AM.
Please contact Pico Computing for product inquiries or more information about any of the items listed above at contact(at)picocomputing(dot)com or stop by booth #2107 at SC12.
About Pico Computing
Based in Seattle, Washington, Pico Computing specializes in highly integrated development and deployment platforms based on Field Programmable Gate Array (FPGA) technologies. Applications for Pico Computing technologies include cryptography, networking, signal processing, bioinformatics, and scientific computing. Pico Computing products are used in embedded systems as well as in military, national security and high performance computing applications. For more information about Pico products and services, visit http://www.picocomputing.com.
About SC12
For 24 years, SC has been at the forefront in gathering the best and brightest minds in supercomputing together, with our unparalleled technical papers, tutorials, posters and speakers. SC12 will take a major step forward not only in supercomputing, but in super-conferencing, with everything designed to make the 2012 conference the most 'you' friendly conference in the world. We're streamlining conference information and moving to a virtually real-time method of determining technical program thrusts. No more pre-determined technical themes picked far in advance. Through social media, data mining, and active polling, we'll see which technical interests and issues emerge throughout the year, and focus on the ones that interest you the most.