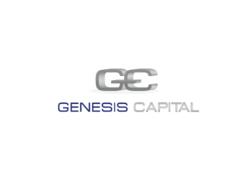 The absorption rate of office space is at its highest levels in 5 years in the Atlanta metro area.
San Francisco, CA (PRWEB) November 15, 2012
A recent report by real estate brokerage Jones Lang LaSalle shows the technology sector giving a healthy boost to the hard hit Atlanta office space market. With tech services companies in the forefront of employment gains across the nation, Atlanta is also seeing a healthy uptick in the demand for office space to house all the new workers. The absorption rate of office space is at its highest levels in 5 years in the Atlanta metro area.
In a separate report Atlanta's technology sector was ranked 10th out of all U.S. technology markets. Employment in the sector is growing at 9.6 percent annually in Atlanta. Only New York, Las Vegas, and San Francisco have tech sectors that are growing faster. Because the labor pool in this up and coming market is not tight, many companies are looking to Atlanta as a new location for office space.
According to the report, Atlanta is absorbing the third highest percentage of office space relative to its size. Many of the largest office deals are happening in Atlanta because of decreased competition for talent, more office space available, and the lower cost of real estate. There are roughly 140 million square feet of office space in the Atlanta metro area
Atlanta has been promoting the high tech sector through collaboration with universities such as Emory and the Georgia Institute of Technology. In addition, there are 24 business incubator programs that support the growth of high tech in Atlanta.
Employment fuels housing as well. The Small Balance Multifamily Group, a division of Genesis, is active in Atlanta and has noted the trend as well.
Last month, the Atlanta Business Chronicle reported that the professional and business services sector in Atlanta has recovered all the jobs lost since the recession began. Much of these jobs gains are directly and indirectly related to the expansion of technology companies and related services. In Atlanta, the industry has added 9,700 jobs since December 2007, growing at a rate of 24 percent.
About Genesis Capital
Genesis is a dynamic nationwide network of seasoned commercial real estate and financial professionals that believe in the potential of today's market. Members source assets directly from Banks, Servicers, Lenders and Private Clients for active Buyers. The members of Genesis have participated in commercial real estate transactions totaling nearly $7 billion.