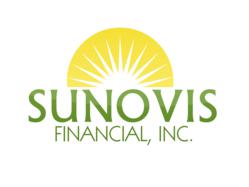 From a perspective of trying to staff a restaurant and obtain the highest tier of talent, it is getting harder.
San Francisco, CA (PRWEB) November 28, 2012
The People Report Workforce Index, which is a quarterly survey measuring expected market pressure on restaurant employment, rose once more in the fourth quarter of 2012. The report is produced by the Dallas based People Report and is created from survey responses from restaurant recruiters and human resource managers. The higher index numbers indicate that restaurants will face increasing retention and recruitment issues through year end.
The index has a baseline of 50, and measures market pressure for 5 different components: turnover, employment expectations, vacancies, recruiting difficulty, and current employment levels. Any result over the baseline indicates increased pressure. The fourth quarter index now stands at 67, which is two points higher than the previous quarter.
"From a perspective of trying to staff a restaurant and obtain the highest tier of talent, it is getting harder," said Michael Harms, a senior business analyst with the People Report. "If there was any lingering doubt, this shows the situation from three years ago is gone."
Hiring in general in the U.S. has been slowly on the rise, with the Labor Department reporting 437,000 jobs being added in the third quarter of 2012. According to the People Report, 70,800 of those jobs were in the food service industry. That compares with the 52,600 jobs added to food service companies in the same quarter last year.
Signs of more hiring are showing for the holiday months of November and December.
All four of the restaurant industry segments measured showed strong pressures for fourth quarter employment. Any Workforce Index reading above 60 is considered as stiff pressure.

Quick Service: 72.8, up from 66.8
Fast Casual/Family Dining: 69.6, up from 63.5
Casual Dining: 65.8, up from 64.7
Fine Dining/High Volume: 66.5, up from 64.3
Many restaurant operator expectations are buoyant for year end, in anticipation of a larger holiday spending season.
About Sunovis Financial
The mission of Sunovis Financial is to help rebuild the US economy, one loan and one business at a time. Today more than ever, small businesses need capital and assistance to thrive, and that is what Sunovis focuses on. Sunovis offers short-term business loans as well as SBA loan services.