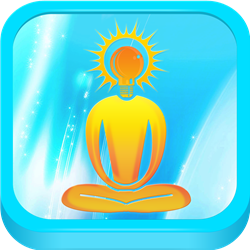 It's Genius Inspirational Quotes app on iTunes contains hundreds of hand-selected quotes and stunning, exotic photos aimed at inspiring and motivating users to accomplish great things in their lives
Corrales, New Mexico (PRWEB) November 08, 2012
Inspiration, education and motivation are now just a swipe away, thanks to It's Genius Inspirational Quotes (Itsgeniusinspirationalquotes.com), a free new app launched today by Fastlane Apps. The powerful and invigorating app helps users stay positive, focused and progressive with fantastic inspirational quotes.
Determined, success-minded people will delight as their Apple products inspire and motivate them take action with powerful words of wisdom from great thinkers, entertainers, writers, leaders and more.
'It's Genius' contains hundreds of hand-selected quotes and stunning, exotic photos aimed at inspiring and motivating users to accomplish great things in their lives. The popular 'Randomize' feature peppers the user's smartphone with a variety of quotes throughout the day. The free app also allows users to easily share magnificent inspirational quotes with friends and family.
Additional features include save and vote, which reveals the quotes most popular among users. The app also shares bios and pics of most authors and, soon, they can save their favorite quotes to their wallpaper.
"Quotes move us toward fulfillment," says Brandon Schoen of Fastlane Apps "By staying motivated, we can help ourselves and others."
It's inspiration at your fingertips, available at Itsgeniusinspirationalquotes.com and Apple's online store.
For more information about It's Genius Inspirational Quotes, please contact Brandon Schoen at Brandon (at) fastlaneapps (dot) com or call 505-269-4505.
About Fastlane Apps
Fastlane Apps, LLC, based in Corrales, NM, focuses on key areas in the digital marketing arena that flow from their management strengths, including acquisitions of intellectual property, mobile apps and other digital products. The group is a mélange of serial entrepreneurs, ex- corporate executives, visionaries, technology moguls and Silicon Valley programmers. Their pluralistic vision gives Fastlane Apps its unique approach in the tech industry, creating and acquiring products with one goal in mind: Making life easier. Fastlaneapps.com
####
Media contact:
Brandon Schoen, Fastlane Apps
Phone: 505-269-4505
Email: brandon (at) fastlaneapps (dot) com
URL: http://www.fastlaneapps.com
To download the app: http://itsgeniusinspirationalquotes.com