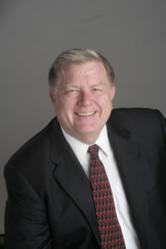 My job is to show my clients how they can legally pay less taxes...
Bellevue, Wa (PRWEB) November 14, 2012
Boyce Goff, CEO of GDC Financial Solutions, stopped by the recording studio at Brashenomics Radio Show to discuss tax questions with host Ben Brashen. Ben has been trying to have Boyce stop by for an interview for a while now, and was delighted that Boyce could find the time.
Boyce is a sought after speaker and instructor, whose engagements include the Washington Society of CPA's, Bellevue Community College, many medical and dental professional associations, and the Pacific Northwest Chapter of the Institute of Management Consulting. This keeps Boyce on the move, but he makes sure he is up to date on all of the tax codes, etc.
Ben wanted to know how the average person should be thinking of taxes as 2013 becomes a reality. Boyce explained it this way: " Well Ben, the fact of the matter is that there are some big changes coming our way. The average citizen cannot change the Tax Code, but he can participate in some effective tax planning strategies". He adds: "My job is to show my clients how they can legally pay less taxes, and the best way to do this right now, is to pay taxes in 2012, it is a no-brainer".
Boyce explained how the Bush era tax cuts are going to disappear in 2013. When a house is sold in 2013, a health care tax of 3.8% will be due. Everything will be affected. Assets should be positioned for protection from as many tax liabilities as possible. Capital gains will be affected, and should be realized in 2012 at a significant tax savings.
The thrust of the interview was that a person should not venture into 2013 without a sound tax plan, and in fact, a sound overall financial plan. This is the time to sit down with a professional like Boyce Goff, and go over every detail of a person's financial life, including estate planning, tax planning, life & disability insurance planning, and how to meet a persons retirement goals.
Boyce will explain to his clients the value of taking their IRA's, and doing Roth conversions, so that the taxes on them can be paid under the 2012 tax laws. The federal tax code is thousands of pages, and how many people are familiar with its contents? The answer is not many, and this is the reason why folks should take advantage of the talents that people like Boyce have to offer. There are no negatives to working with a pro like Boyce, only investment earnings, and tax savings.
Please visit Boyce Goff's Website here: GDC Financial Solutions