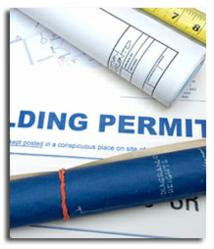 This partnership allows owners and managers the convenience of having New York's most experienced team of violation removal professionals control the entire life cycle of a violation from issuance to removal
Brooklyn, NY (PRWEB) November 10, 2012
In their ongoing effort to meet the demands of New York's property management industry, Jack Jaffa & Associates' President and CEO, Jack Jaffa, announced today a joint partnership with veteran architectural experts Jeff Akerman and Samuel Flaum R.A. "This partnership allows owners and managers the convenience of having New York's most experienced team of violation removal professionals control the entire life cycle of a violation from issuance to removal," said Mr. Jaffa.
These experienced architects inspect the premises, prepare and file the required permits, advise on the steps necessary to correct the violating condition, and sign off on the projects to ensure that the entire process is completed to the satisfaction of the issuing agency. Taking advantage of their online Alert Service system, clients have the ability to monitor the progress every step of the way.
By having Jack Jaffa & Associates' acclaimed team of court representatives work in tandem with architects experienced in the field of permit filing and violation remediation, their clients are ensured the utmost level of compliance consultation and can expect significant reduction in future violations.
And now, with the slow but steady recovery stage New Yorkers are beginning to experience after Hurricane Sandy, demand for qualified NYC licensed inspectors is very high. As properties located in Flood Zone A may not be re-occupied until the DOB determines the building's safety, record numbers of licensed inspections are being sought for service.
The DOB is inspecting and issuing green stickers indicating that a building is safe to enter, red indicating it is unsafe, and yellow stickers indicating that the building is safe to enter only under conditions specified on the placard.
Stickers are posted following a Department inspection. Alternatively, building owners can
submit a certified report from a NYC licensed professional engineer or registered architect certifying that the building meets specific safety standards.
If you would like to have Jack Jaffa & Associates perform these inspections, please call them at 718 855-6110 or email Chase Jaffa at chase(at)jackjaffa(dot)com to arrange to have your premises inspected.
Besides their flagship Violation Removal and Tax Consulting services, Jack Jaffa & Associates offers a state-of-the-arts early notification Alert System, settlement options, Cost Segregation services, Lead Paint Testing, an Online Rent Payment service, and Mortgage Recording Tax refunds. With all the operations being conducted from one central location, their clients enjoy unparalleled convenience and quality.