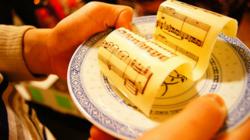 I just received my copy of Charlie Brown Christmas and can't wait to play it for my family at this year's Christmas party.
Chicago, IL (PRWEB) November 20, 2012
The holiday decorations and black friday sales signal Christmas is just around the corner. Soon local shops will be filled with familiar Christmas tunes - perhaps Jingle Bells, Frosty or even Rudolph the Red Nosed Reindeer. The folks over at Piano Place have also gotten into the Christmas spirit a little early this year and compiled a Top 5 list of holiday song books.
Want to give a gift that will have the whole family chiming in? Playing some old Christmas favorites on the piano is an easy way to share the gift of Christmas this holiday season. Sheet music may seem a bit daunting for a new piano player but the friendly staff over at Piano Place have picked song books with sheet music for all levels: beginner, intermediate, advanced, and everything in between.
This Christmas 2012 make family gatherings or holiday recital a little more special with a new Christmas songbook for piano. Songbooks are available in various formats, enabling pianists of all levels to share a bit of holiday cheer without the worry. Piano Place has made sure to include books with familiar holiday favorites like The Chipmunk Song, Charlie Brown Christmas, Let it Snow, Rockin' Around the Christmas Tree, and many more.
Check out http://www.pianoplace.com to find out what songs made it on the 2012 Top 5 Christmas song books this year.