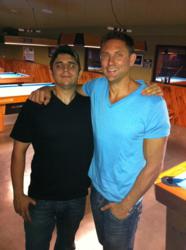 Monroe WI (PRWEB) November 12, 2012
Scott R. Tischler, Troy Tischler and Damon Washington agree to climb Mt. Kilimanjaro for a very special charity. Climbforsight.org
Scott R. Tischler and team hope to raise $100,000 for children in third world countries who need glasses or restorative vision surgery. Scott Tischler and brother Troy Tischler had been looking for a charity to help raise money for with a good cause. When they saw an add for the Climb for Vision non-profit company, it felt like a great fit. Scott called up Pete Skala and has agreed to work on helping climbforsight.or raise money for such a worthy cause.
The climb will take place the end of January and extend over the beginning of February. The trek will be about 10 days in total duration. Climb Mt. Kilimanjaro
Mount Kilimanjaro is the highest freestanding mountain in the world with an elevation of 19,334 ft above sea level. Kilimanjaro was created by a giant stratovolcano that began forming over a million years ago. Kilimanjaro is composed of three distinct volcanos: Shira 13,000 ft.; Mawenzi 16,893 ft.; and the tallest Kibo 19,334 ft. with Uhuru Peak being the highest summit on Kibo's crater rim.