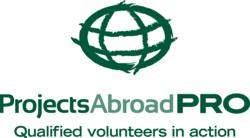 Investing in microfinance is an ethical practice that can make an instrumental difference to how communities operate and thrive in underdeveloped communities.
Brighton, UK (PRWEB UK) 8 November 2012
Last month, the IMF made headlines when it decided to spend a £1.7bn windfall on subsidising cheaper loans to low-income countries. While it brings small financial benefit for countries forced to take such loans it doesn't challenge their existence. Nor does it offer viable alternatives – which is why microfinance projects are so important.
"Investing in microfinance is an ethical practice that can make an instrumental difference to how communities operate and thrive in underdeveloped communities," says Scott McQuarrie of Projects Abroad PRO. "Our first microfinance programme in Tanzania saw us working with community banks to provide loans to empower business and infrastructure for growth. It has been so successful that we now have plans to establish similar programmes in India, Senegal, Ghana and Peru."
Volunteers with skills in finance, business development and consultancy are instrumental to the success of these projects. Dr Peter Slowe, Director of Projects Abroad, explains: "Volunteers and local staff monitor the individuals and provide them with guidance and support. The number of businesses we can help set up ultimately depends on the number of volunteers we have to share their knowledge and make these small businesses a success."
In Tanzania, volunteers quickly realised the concept of 'business' is not really comparable to that of business in the western world – but that that in itself had the potential to be a positive thing.
"I began to see the positive sides of the lack of development in Tanzania, namely huge spaces for new businesses, possibility for improvement of working processes and innovation," said volunteer Franz Jaenecke, who worked alongside the River Side Women's Group in Ngaramtoni, a poor suburb of Arusha. "Women that want to start a small business or improve their existing ones can join the group and finance their own microloans by producing jewellery. After finding out about the minuscule profits they earned by selling the jewellery to wholesalers, I changed the profit distribution system to provide an equal and fair treatment of every member and to enhance their turnover by increasing the profit margin."
The most interesting part, said Franz, was hearing the stories of the women. "It created a big incentive to use my two-month placement as effectively as possible. The biggest challenge will be to keep the project going in future, which can be achieved with the help of future business volunteers."
Projects Abroad PRO do not make any money out of the loans and do not charge interest on them – the aim of the project is solely to provide a business opportunity to those who need it. Volunteers can count on safe accommodation, friendly in-country staff and regular contact and social events with other volunteers, whatever their choice of destination.
About http://www.projects-abroad-pro.org
Projects Abroad PRO is an arm of Projects Abroad designed to encourage graduates, professionals on a career break and retirees to take part in voluntary work abroad. We are looking for people who want to use their skill or qualification to make a difference in some of the poorest communities in the world.From countries in Africa to South America, our strength lies in matching each volunteer with an in-country professional from their related industry.