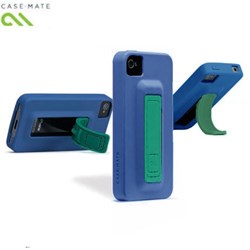 iPod devices are extremely popular and LoveCases expect no less this year
Birmingham, West Midlands (PRWEB UK) 8 November 2012
With Apple naming two new iPods at their iPhone 5 launch, the iPod Touch 5G and iPod Nano 7G, UK online retailer LoveCases are promising to be the number one place to buy cases and covers designed to protect and make the most of the new iPods.
The iPod Touch 5G and iPod Nano 7G from Apple are both designed to give customers a stand-alone MP3 player which boasts ease of use and the ability to download and enjoy the App store, which has made the iPhone so popular around the world. They are both designed to be ultra-stylish and the range of colours available ensures that there is an iPod and a colour to suit all.
As everyone has different ideas when it comes to which case would look the best, LoveCases have taken this into consideration, sourcing an impressive range of iPod Nano 7G and iPod Touch 5G cases and covers which are designed to appeal to a variety of tastes and styles: from bright and bold to clear and discreet.
With iPods getting thinner and more light weight, case manufacturers are designing cases which add no bulk or weight to the device but still offer a great layer of protection against both scratches and impact damage. The iPod Nano 7G cases are designed to offer a perfect fit for the device without changing the original shape, style and overall look of the Nano 7G.
With cases from leading brands such as Case-Mate and Cygnett, available via the LoveCases website, you can be assured that high quality protection is offered to the iPod devices. The cases are not only protective but they can add even more style to the iPod Touch 5G and iPod Touch Nano 7G. The cases are designed to suit all occasions too, whether you'r simply using the iPod daily or using it whilst at the gym, so need that extra protection.
As Christmas is approaching, LoveCases expect the iPod Touch cases and their many other accessories to fly off the shelves.
-ENDS-
About LoveCases
Birmingham based LoveCases are one of the UK's leading online camera accessories stores. LoveCases ship to over 50 countries worldwide and offer same day dispatch to all orders placed before 6pm. LoveCases are part of the Mobile Fun family, with Mobile Fun being name the 'Online Retailer of the Year' at the Mobile News Awards 2012.