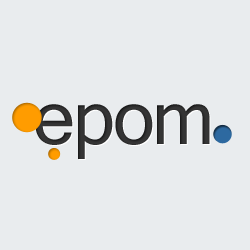 (PRWEB) November 09, 2012
Epom designed two new features to make Ad Server more user friendly for its customers, simplify work for advertisers, publishers and Ad Networks and as a result increase revenues. A new analytics solution provides detailed insights into the performance of ad campaigns, ad placements and banner sizes, records and simulates sales trends. Concerning the forecasting feature, it allows publishers and advertisers get a projection for particular zone, placement or web site.
"With real-time reporting, and it is so, since analytics updates every minute, our customers are able to see the transparent condition of their ad campaigns and that they need to actively manage their inventory. And in using the forecasting feature, it became easier to navigate an ad campaign. In other words, when you can see trends, then you can easily identify revenue-generating opportunities and get your sales force focused on the right strategies," commented Adam Jablonski, CEO at Epom.
New analytics solution enables customers to improve accuracy and streamline information flow by tracking directly all metrics from banners and ad campaigns. Data from new analytics will be updated every minute to give a better understanding of the value of ads. The increase of earnings will be noticed immediately due to the instant track revenue and value of each click. Data analysis is specially designed to correlate network's ad campaign parameters and revenue numbers and analyze them on different levels. Epom Analytics is a business intelligence tool directly connected to an ad server.
Epom Ad Server helps to make reliable and valid decisions by offering a forecasting tool for simulations and projections. It is possible to predict different scenarios based on the level of clicks, impressions, transactions, CPM, CPC or CPA to detect ways a revenue might be increased. Forecasting new features allows publishers and advertisers to conjecture about their ad campaigns more precisely. By clicking on a forecasting button, the user will get a diagram, similar to an analytics chart with quick forecast values for the next week. Publishers can get a forecast for particular zone, placement or web site. As to advertisers, with the help of a new decision-support tool, they will benefit from forecasts for banners and ad campaigns. In addition, the forecasting solution will aid booking recommendations for future campaign planning, while helping sales teams with media sales proposals.
"With Ad Server solutions, our clients can make well-founded business decisions much faster than using reports and pivot tables. Analytics and Forecasting tools show the results that they need for daily business – fast and straightforward for control, planning and optimizing digital campaigns. It gives an immediate and full access to all campaign details. With a few clicks our customers can filter and compare information, link and re-link relevant numbers together on various levels and see the results on one screen," said Adam.
About Epom:
Established in 2011, Epom is a Warsaw based company that develops ad serving and ad management solutions for publishers, multi-site content networks, ad networks, and advertisers.
Epom enables its users to run display, video, mobile ads in one place thus saving time, resources and bringing more profit. Epom is massively scalable platform suitable for any impressions volume that needs to be served.
For more information, visit http://epom.com/