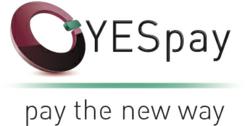 (PRWEB UK) 8 November 2012
Simon Curtis, SVP, Strategic Business Development, quotes, "I am delighted to welcome PaymentSense as our latest strategic partner in the UK. PaymentSense and YESpay share a common objective to offer value and quality of service to merchants looking to accept fast payments through a simple process. With this partnership, merchants can get a complete integrated payments system from PaymentSense, to include PED, acquiring and YESpay payment service."
Stronger together
Partnering with YESpay has helped Paymentsense enter into a large and lucrative segment of integrated payments marketplace. "PaymentSense has always wanted to play in the integrated space and now with YESpay as a partner is perfectly positioned to do so", comments Tamara Damant, Strategic Relationship Manager, PaymentSense. YESpay, on the other hand, wanted to help merchants that owned a POS from one of the company's existing or new partners move to integrated payments with a simple rental model for the complete service.
Low Cost, simple, fast and secure payments for merchants
UK Merchants will derive several benefits out of this strategic partnership:

One-stop-shop: Merchants will receive an all-in-one payment service that includes hardware, payment service, maintenance and acquiring
Cost-effective: Merchants find the rental model from banks to be attractive; now get integrated payments with a low cost monthly rental model.
Quick turnaround: Take payments within 24 hours, next day swap out of PED's, with 24 x 7 support.
Peace of mind: The merchant receives a 5-year contract and PED lease rental.
About YESpay International Limited
YESpay International Ltd., a global card payments service company, provides highly secure Internet, EMV Chip & PIN, contactless and gift card payment processing services to independent and multi-chain merchants. Through EMBOSS, the YESpay Managed Payment Service, merchants can quickly accept
integrated card payments within EPOS, kiosks, hospitality and e-commerce systems with minimal capital investment and low on-going services costs. EMBOSS is an on-line IP-based payment processing service that has been generically pre-accredited by major Card Acquirers in Europe and North America (including First Data Merchant Service (FDMS), Chase Paymentech, Barclaycard Business, HSBC, HBOS, Lloyds Cardnet, Streamline, Ulster Bank, Elavon, PBS, Amex and Diners). In addition, the YESpay EMBOSS service is fully end-to-end certified to Payment Card Industry Data Security Standards (PCI DSS) Level 1 as mandated by Visa and MasterCard. The YESpay EasyV-Suite of card payment products is innovative and cost-effective for EPOS, Kiosk, Hospitality, Mobile and Internet environments. With the YESpay EMBOSS card payment service, merchants can perform card payments in both card-present and card-not-present environments.
Contact details:
UK Headquarters: Checknet House, 153 East Barnet Road, Barnet, EN4 8QZ, UK | +44 - 203 - 006 – 3790
Canada Office: 116 Spadina Avenue, Suite 201, Toronto, Ontario, M5V 2K6, Canada | 1 855-YES-PAY- 1
PR Contact: Nitasha Jain, Marketing Manager, ext. 402, Nitasha(dot)Jain(at)yes-pay(dot)com marketing(at)yes-pay(dot)com