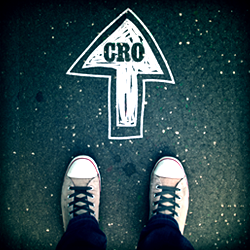 "Magic Logix pays especially careful attention to the A/B testing phase of the beta testing of any website we develop or design, and is committed the furtherance of industry research," says Bawab, CEO of Magic Logix.
Dallas, TX (PRWEB) November 08, 2012
Conversion Rate Optimization Research
Hassan Bawab, Founder and CEO of Magic Logix global digital marketing agency, is thanked in the industry research write up by Will Critchlow entitled Why your CRO tests fail. Hassan provided valuable insights into A/B testing from Magic Logix's work with Fortune 500 clients and other large companies over the years since its inception in 1999.
Conversion Rate Optimization is a hot topic in digital marketing because the more conversions a website or digital marketing activity drives, the more revenue the business sees.
Will Critchlow, Co-Founder of Distilled.net, turned to a number of industry leaders including Hassan Bawab, during his research into increasing the effectiveness of A/B testing to maximize conversion rate optimization. Hassan is known for his mastery of digital marketing including the insights and intricacies of A/B testing that make the difference between good sites, and excellent sites, and speaks on the topic frequently at industry conferences and events.
Challenge: Find Solution to Problem with False Common Basic Assumption
The research discovered that while A/B testing a given site, most tests run with the basic assumption that the blend of traffic will be distributed evenly among the A and B variants, such that differences in traffic categories will not affect the accuracy of the results. Traffic categories include traffic from different sources. For example, in Critchlow's case, he tested with traffic from a blend of email campaigns and referrals. The conversion rates of traffic from email marketing campaigns were significantly higher.
Solution: Run Multiple Trials, Longer Trials, and Only Accept Trials where As and Bs Converge
Critchlow concludes based on his research along with Hassan and select other industry leaders' advice, that if the tester discovers meaningful differences in assumed to be the same traffic sources, or any other variable, there are a few ways to compensate that if done together, work quite well. The ways are: running multiple tests for longer periods(8X or longer in the case of the traffic differential), setting up the sample sizes to ensure that categories of variables are as equal as possible, and only accepting trials where the sample size is large enough for the variance not to be an issue as indicated by A and B trials converging.
Based on the research and advice of Bawab et al., Critchlow developed sample code for using multiple As and Bs in AB testing as described above. Critchlow also recommends using the Django A/B testing plugin based on his work with Mat at Mixcloud.
"Magic Logix pays especially careful attention to the A/B testing phase of the beta testing of any website we develop or design, or any digital marketing effort on which we are able to perform A/B tests, and are committed the furtherance of industry research," says Bawab, CEO of Magic Logix.
About Magic Logix
Magic Logix is a leading global digital marketing agency that drives client business growth by merging creativity, technology and online marketing. Through proprietary client intake, workflow and project management processes, Magic Logix consistently yields top quality results, client satisfaction and long-term relationships. Through continual discovery of new industry best practices and partnerships with industry leaders, Magic Logix delivers world class business expansion solutions to mid-sized to Fortune 500 companies and government agencies. Magic Logix continually ranks internationally in the top ten Web Design, SEO and Web Development firms by Top SEOs, Best Web Design Agencies, Interactive Media, Communicator Awards, Tech 200, is GSA certified and a fast growth company in Inc. 500. Our in-house staff works closely with clients to provide completely customized solutions using the latest technologies, best practices and originally developed approaches to produce top-quality ecommerce solutions, custom CMS and CRM integration, and dynamic Web presentations. For more information, please visit http://www.magiclogix.com. Stay connected with Magic Logix on LinkedIn, Facebook and Twitter.