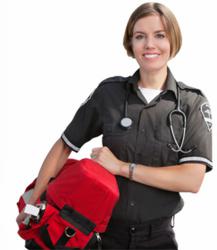 Boston, MA (PRWEB) November 11, 2012
EMT Exam Ace, the new kid on the online EMT exam prep block, is pleased with the initial reception of its comprehensive study programs. "We at TestConqest looked at what was currently available online for EMT exams, and realized that we could do it both better and cheaper," explains Samantha Tanzer, the Director of Product Development, "Emergency Medical Services is such an important field; we want to make it as easy as possible for people to get the preparation they need."
EMT Exam Ace specializes in EMT practice exams, with over a thousand practice questions each for EMT Basic, EMT-Intermediate, and EMT-Paramedic. Every practice question has an accompanying explanation to provide deeper knowledge. EEA's flagship product, the comprehensive EMT-Basic online review course offers a seven module curriculum, covering the entirety of the NHSTA national standard curriculum.
The company is already working on expanding its offerings, adding supplemental material, as well as creating programs for the other NREMT certifications, First Responder and Advanced EMT. EMT Exam Ace also intends to make its website a hub of free resources to help all prospective EMTs on their path to certification.
"We're really excited about the future," says Ted Chan, the founder of TestConquest, "We have so much planned. All of come from a test prep background, all of our material is written and edited by expert professional EMTs. We have a lot of confidence in our products." All EMT Exam Ace products come with a 100% Pass Guarantee.
About EMT Exam Ace and TestConquest
EMT Exam Ace is an website that provides comprehensive online review courses at the EMT Basic, Intermediate, and Paramedic levels. Boston-based TestConquest, its parent company, is an educational enterprise providing professional certification preparation solutions. Visit http://www.emtexamace.com to learn more about how you can ace EMT certification. Discounts are available for students, teaches, civil servants, and military personnel.