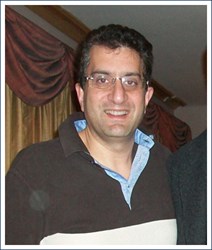 We have recently received the final copy of the report and I am delighted that our practice was declared compliant in all areas that were inspected
(PRWEB) November 09, 2012
Tariq Drabu, leading Manchester GDC registered dentist and the owner of Langley Dental Practice in Middleton, Manchester has today welcomed the publication of an inspection report by the Care Quality Commission (CQC) into Langley Dental Practice.
Tariq Drabu explained the context of the report. He said "The CQC is the regulator of health and social care in England. It regulates providers of regulated health and social care services by ensuring have a legal responsibility to make sure they are meeting certain pre-set essential standards of quality and safety. The essential standards are described in the Health and Social Care Act 2008 (Regulated Activities) Regulations 2010 and the Care Quality Commission (Registration) Regulations 2009. The CQC have been in the news recently about various scandals at adult care homes were vulnerable adults were exposed to abuse."
Tariq Drabu went on to say "There are 16 essential standards that relate most directly to the quality and safety of care and these are grouped into five key areas. The CQC look at a selection of these standards when inspecting dental practices. In our case the compliance inspector looked at the following outcomes:
Consent to care and treatment
Care and welfare of people who use services
Cleanliness and infection control
Staffing
Complaints
Tariq Drabu went on to describe the inspection process. He said "This was a routine inspection that took place on 29th October and was announced at around five days' notice. The Inspector was at the practice for around two hours. Around 75 minutes were spent specifically dealing with issues around cross infection and cleanliness. This included seeing how we set up in the morning and what the facilities were in the decontamination rooms. He wanted to look at all the audit records in terms of our cross infection procedures and see how we actually put his into practice. The rest of the inspection was fairly short but thorough and detailed and really was looking through all the relevant paperwork and evidence that we complied with issues such as consent, complaints and staffing levels. He also managed to interview some patients."
Tariq Drabu said "We have recently received the final copy of the report and I am delighted that our practice was declared compliant in all areas that were inspected."
The full report can be viewed here.