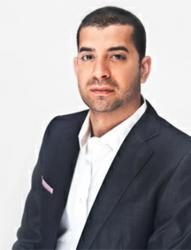 Obama win is positive news for gold
New York, NY (PRWEB) November 08, 2012
A fervent day of trading on Wednesday confirmed expectations that gold is set to continue its bullish path following Barack Obama's victory. 
During the day's post-election trading session, 68% of gold option contracts opened on the Banc De Binary trading platform were calls (up) against 32% of puts (down). The figures offer a clear indication of overall public sentiment.
Banc De Binary's CEO, Oren Laurent, explains that an Obama win is positive news for gold because of the expectation of more stimulus, "What we are seeing now is that market uncertainty has been largely removed and that investors may expect greater monetary accommodation from a Democratic administration."
The precious metal has been on an upwards trend throughout this year, but its price hung in the balance as markets awaited the US election results. In the three months prior to the election, 60% of gold contracts on Banc De Binary's platform were calls against 40% of puts. However, political polls were only slightly indicative of a second term win for the US' existing President, leaving financial analysts in debate as to the asset's future direction. 
Laurent explains, "A Romney victory would have created uncertainty about the Federal Reserve's future policy, impacting on the US markets and the price of gold. Under Obama's last term, the Fed printed more money than it has ever done in the past, but Romney is opposed to such a policy and was unlikely to allow Fed Chair Bernanke to continue when his term ends in 2014."
Given the strong initial response of investors to Obama's anticipated economic policy, it seems likely that gold's previous bullish trend will continue. Banc De Binary's analysts forecast that gold is heading for a 12th straight annual gain this year, which would mark the longest streak for the commodity in over nine decades.
---
Founded after the 2008 financial crisis, Banc De Binary quickly gained a reputation as the leading global provider of binary option trading, a form of online trading accessible and simple for the retail investor. A World Finance 100 company, it offers $50,000 demo accounts and a full trading education.