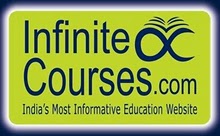 Makes a statement of intent by spreading its wings to online travel domain.
Mumbai, India (PRWEB) November 09, 2012
Mehan Edusolutions Pvt. Ltd is a leading online solutions provider in the field of education and careers ever since its inception in the year 2008. From schools to graduation to post-graduation it has led from the front in guiding aspiring students to help them make an appropriate career decision. It has also been providing authentic information on various post graduate exams, colleges and jobs in different sectors through its various portals.
India has been a favorite travel destination for tourists from around the world. It is no wonder then, the travel industry in India has seen tremendous boom in past few years. To cope and adapt with the growing demands and needs of the industry it has embraced online platform. Still there are very few reputed online traveling solutions providers which cater to the needs of tourists as a whole. There is a dearth of information on travel in India and specially travel planning.
Indiantravels.com is an online travel portal which provides information about various tours and packages that a visitor to the site can choose from. Whether it is a hotel reservation or a tour booking or renting vehicles, the site covers them all. Indiasite.com is a site about India which comprehensively covers various facets such as its festivals, history, culture, wildlife, forts, monuments in India, various holiday destinations and historic places to name a few.
Considering the online demand in travel sector in India, Mehan Edusolutions have acquired these sites to build on more travel content and provide education to its visitors on aspects like best places to visit in India during different seasons, best restaurants to eat, activities to do and hotels to stay in the country. Speaking on the occasion, Mr. Rajnish Mehan the Founder of the company says "We are very happy to add these 2 sites in our portfolio and our target is to add more content so that we are able to provide complete travel solutions to our visitors. We plan to cover every aspect of India through these sites."
Mehan Edusolutions Pvt. Ltd is a leading online solutions and content provider since 2008. Its sites feature regularly in top 10 Google search results. To know more visit: http://www.mehanedusolutions.com