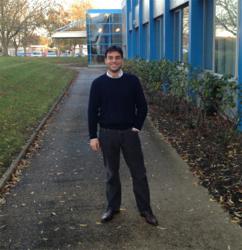 (PRWEB UK) 9 November 2012
Since investing their own money and launching their business Need More Time, founders Michael Bolt and Andrew Hunt have not only enjoyed the growth of their own business, but also the growth of their SME clients, having handled in excess of 3.5 million calls and saved their clients over 13000 working days.
Starting as a small business themselves, Need More Time was established in October 2002 to provide a solution for small business owners who wanted to benefit from the additional support staff but at the same time didn't want the financial commitment, or have the management time normally attributed with this route.
Michael Bolt and Andrew Hunt experienced this very same problem with their own small businesses. Finding that there were plenty of large call centres offering telephone answering solutions but unable to offer administration support. At the other end of the spectrum, virtual assistant services, which could provide basic administration, were unable to offer true commitment, in terms of time and a complete solution that incorporated telephone answering. This void in the market left them with a desire to develop and provide a solution focused towards the small business owner, to solve this very problem.
With little more than a laptop and two mobile phones, they took the plunge and invested their own money, agreeing they would never borrow from the banks or external organisations to facilitate their business. This would also be a true test of the need for their services. Need More Time was launched in January of 2003, having developed their own bespoke telephone answering software and task management system. With the signing up of their first customer, quick growth followed with a range of clients from several industries.
According to Director Michael Bolt, most clients who signed up to the telephone answering service in 2003 are still benefiting from the services today. "Many of our clients have come to rely on their virtual team to help grow and support their businesses. Several of these clients have either achieved commercial success or been accredited with industry awards, having attributed this partly or wholly to the support they have received from the Need More Time service range, which ensured their time was focused on the core aspects of the business and its success."
Over the years, with advances in technology, the business has changed in many ways. Not least the reliance on email communication as a real alternative to picking up the phone. This is where Need More Time has seen the biggest growth, with a sizeable increase in the level of administration support provided or non-phone based work.
"In the early stages of the business, the plan had always been to deliver a quality led and flexible staffing alternative focused on telephone answering and administration support. What we have seen is in fact far beyond our expectations, with many companies using the service as a real alternative to employment and a full and true extension to their business" explained Michael Bolt.
Need More Time plan to grow the business further, aiming to help more SMEs worldwide by continually improving their systems and adapting innovative solutions to the changes in technology.
Need More Time provide telephone answering, virtual assistant and administration support services and offer tailored solutions for businesses within all industries. To find out more, visit the website at http://www.needmoretime.co.uk.