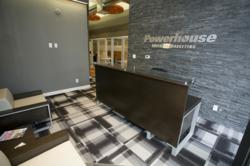 Powerhouse Internet Marketing will bring new meaning to Toronto SEO and Internet marketing and remain the leader in the industry.
Toronto, Ontario (PRWEB) November 08, 2012
SEO Toronto will allow local businesses to attract customers to their local stores. Many businesses rely on local traffic to gain a steady stream of traffic and a Toronto SEO Company will draw it from the local community. This will increase customer base lines and profits for their businesses. The company operates both locally and globally to attract high converting traffic to their customers' websites.
Powerhouse Internet Marketing is now able to consult with local businesses customers in their new Toronto SEO office. Consultation will allow them to offer finely tuned promotion campaign to their customers by finding their special needs as a business. They can provide social media marketing and SEO friendly website designs to their customers. The company has a unique way to track customer's progress with their customer-tracking dashboard.
They have years of experience in Toronto SEO and pay per click management so that they can help their customers improve and grow their businesses through organic searches. They offer top of the line website designing to give customers' a professional web presence. Customers have a 95% rate of being on the 1st page of Google. Powerhouse Internet Marketing uses white hat techniques to make SEO friendly pages, for customers, which rank high in the search engines.
About Powerhouse Internet Marketing: The company was founded in 2005 and has since gained a leadership role in the SEO industry. They offer comprehensive strategies to their customers and the latest technologies in SEO, Ecommerce, Social Media, PPM and Web Design. Their future plan is to open a new Adwords program on their dashboard and progress towards PPC management. They can service their customers from their newest offices just north of Toronto.
A company officer was heard to say "Powerhouse Internet Marketing will bring new meaning to SEO and Internet marketing and remain the leader in the industry." Word in the office is "we offer the lowest prices to our customers and will give them the best service." A company spokesperson stated "Powerhouse Internet Marketing offers consulting and custom made Internet marketing campaigns to its customers."