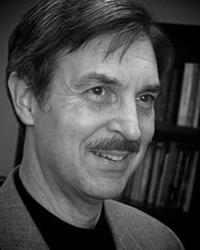 Washington, D.C. (PRWEB) November 08, 2012
In his commentary "Fighting for Freedom Against Reelected Obama," Atlas Society senior scholar Ed Hudgins opines that Obama's policies will lead to a further erosion of individual liberty and economic freedom.
Some of Hudgins points and predictions:
--"Obamacare is permanent for the foreseeable future, controlling one-sixth of the economy and our personal healthcare choices; watch for shortages of physicians in the future."
--"The Obama White House will continue to hamper energy production, attacking the coal industry, barring the Keystone pipeline that could bring oil from Canada, and stopping the fracking method for extracting our abundance of natural gas."
--"Many entrepreneurs and business owners will continue to sit on their capital rather than invest it."
--Hudgins characterizes Obama's policies as paternalistic and socialist, and states that current and future government subsidies are unsustainable: "In the end, the system must collapse, as it has in European countries like Greece."
--Read "Fighting for Freedom Against Reelected Obama"
About Ed Hudgins
Edward Hudgins, formerly director of regulatory studies for the Cato Institute and editor of Regulation magazine, is an expert on the regulation of space and transportation, pharmaceuticals, and labor. He served as a senior economist for the Joint Economic Committee of the U.S. Congress and was both deputy director for economic policy studies and director of the Center for International Economic Growth at the Heritage Foundation. He has testified on many occasions before Congress.
Ed's opinion writing has been published in the Wall Street Journal, Houston Chronicle, USA Today, Philadelphia Inquirer, Journal of Commerce, Aviation Week & Space Technology, among other publications.
He is the editor of Freedom to Trade: Refuting the New Protectionism, Space: The Free Market Frontier and two books on postal service privatization. His latest collection is entitled An Objectivist Secular Reader.
About The Atlas Society:
The Atlas Society promotes open Objectivism: the philosophy of reason, achievement, individualism, and freedom. Our scholars work to further develop this philosophy born in the mid-twentieth century. We present the empowering principles of Objectivism to a global audience, and offer those principles as a rational and moral alternative in the marketplace of philosophical ideas.
We do this through a variety of programs, which include:
-Original scholarly research which further develops the philosophy.
-Academic training of young intellectuals.
-Publishing and commissioning influential books and monographs.
-Our rich multi-media website
-Original commentary and op-eds published in mainstream media.
-Speeches and media appearances.
Visit The Atlas Society's web resource on Ayn Rand's Atlas Shrugged.