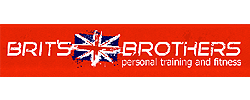 Greenville, SC (PRWEB) November 10, 2012
Olly Pierce, an experienced and award winning bodybuilder and personal trainer, opened Brit's Brothers Gym of Greenville, South Carolina, in 1996. Pierce's goal for his gym is to "dramatically increase the quality of life for each and every client," and he does this by providing a full range of personal training services. Now, Pierce and Brit's Brothers Gym have teamed up with workout enthusiast and participant of the TV show "Survivor" Jay Byers to show women how to get the most from their bodies.
Throughout this partnership, Pearce, Byers, and the staff at Brit's Brothers Gym will be providing a variety of resources for women looking to get in the best shape of their lives. Among these will be several seminars covering a range of topics, including diet plans and training programs. These seminars will be tailored specifically for women and their unique fitness needs. In addition, photographer Josh Norris has been brought in to provide progress photos for the program's participants. These photos will help members see the regular changes and improvements in their bodies during the course of the program. This partnership provides women a unique opportunity to have highly experienced personal trainers develop personalized programs to help them achieve their fitness goals. The program is expected to officially launch in August or September. Women interested in participating are encouraged to call Brit's Brothers Gym or visit their website to more information and regular updates.
In addition to the fitness program, Brit's Brothers Gym and Jay Byers are combining their expertise to produce a series of fitness videos. These videos will address a wide range of topics and will focus on demonstrating the proper ways to work out. By producing and releasing these videos, Brit's Brothers Gym hopes to bring its effective workout strategies to those unable to make it to the gym.
About the company:
Olly Pierce founded Brit's Brothers Gym in 1996 after several years of competitive bodybuilding. Olly is a 2 time state bodybuilding champion and placed 4th in the NPC Nationals before beginning his career as a personal trainer. Olly is also a blackbelt in Aikido, Blue belt in Brazilian Ju Jitzu, and has 22 years experience personal training. His Greenville, SC gym has been voted best in the Upstate for 10 years running. For more information visit their website at http://britsbrothersgym.com.