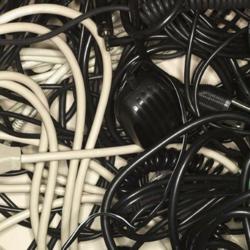 Chicago, IL (PRWEB) November 10, 2012
Business success is all about operational efficiency. Unless a company can streamline processes and get the most out of its operations and resources, it will fail to achieve maximum success. Having an organized office is one of the most important components of an efficient company, which means ensuring that cabling is properly installed and everything is connected correctly.
Businesses with tangled or disorganized cables can be at risk for a number of serious issues. First and foremost, an influx of tangled wires is unsafe as it could be a fire hazard. If too many wires are connected in a small area or if they are not properly managed, an electrical fire is a major possibility.
Disorganized wires can also hinder productivity as they affect the efficiency of information flowing through them. If network cabling is not installed properly, users relying on Wi-Fi may experience a slow internet, which could halt operations. In an uncertain economy filled with competitive markets, any slowdowns in productivity can hurt a company's ranking in its industry.
Companies that move into a new office have an opportunity to ensure that their cabling is set up properly. It is advised to replace all cabling and wiring if a business is moving into a pre-used office space because standard ware and tare can compromise data transfer speeds as well as safety. Therefore, when a company sets up operations in the new location, it should make sure that all of its cables and wires are connected, organized and managed in a way to promote maximum efficiency and safety levels.
Businesses preparing to move should contact a local Chicago cabling installation provider. These professionals can implement proper solutions while helping companies with their placement and installation strategies.
For structured cabling solutions or help with installing business telephone systems, contact Root Consulting today!