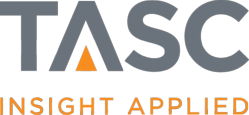 By working at TASC, veterans can continue their careers in familiar professional disciplines.
Chantilly, VA (PRWEB) November 08, 2012
For the third consecutive year, G.I. Jobs has designated TASC among the nation's top military employers in its 2013 Top 100 Military Friendly Employers ® list, which is drawn from a sample of 5,000 companies with annual revenues greater than $500 million. Ranked at number 84, TASC met the criteria of strong military recruiting efforts, percentage of new hires with prior military service, excellent retention programs and good company policies toward National Guard and Reserve service.
"During their years of service, veterans had challenging jobs and learned complicated skills; by working at TASC, they continue their careers in familiar professional disciplines," says David Langstaff, president and chief executive officer of TASC. "Equally important, we share the same values – integrity, commitment to excellence, teamwork and respect."
About 27 percent of TASC's 5,000 employees are veterans. Top jobs for veterans at TASC are systems engineer, test engineer, intelligence analyst, language analyst and acquisitions and logistics analyst.
The Top 100 Military Friendly Employers® list is the premier resource for transitioning service members and spouses seeking civilian employment. The survey results that determined the 2013 list were independently tested by Ernst & Young LLP based upon the weightings and methodology established by G.I. Jobs. Each year companies taking the survey are held to a higher standard than the previous year via improved methodology, criteria and weightings developed with the assistance of an Advisory Board consisting of leaders in the military recruitment community.
For more information about TASC and career opportunities, visit http://www.tasc.com.