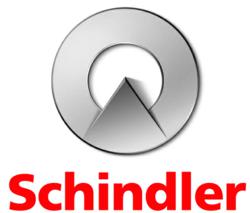 Morristown, NJ (PRWEB) November 08, 2012
Schindler Elevator Corporation, a leading global elevator and escalator manufacturer in the U.S. and Canada, today announced that its Schindler 400AE™ machine room-less traction elevator has been selected as a winner of the second annual Architectural Products 'Product Innovation Award' (PIA).
The Architectural Products PIA recognizes products, materials and systems innovations that lead commercial and institutional design to new heights. With judging and evaluation of products and systems from a distinguished panel of 50 independent industry professionals skilled in product evaluation, the PIA program awards manufacturers based on attributes, qualities, functionality and/or performance beyond industry standards. The selection highlights Schindler's ongoing commitment and success in developing industry-leading, innovative products. Schindler also had two PIA winning products, PORT Technology and Schindler 3300, selected in 2011.
"This prestigious honor is a reflection of Schindler's commitment to continuously setting new standards in the elevator industry with our innovative technology," said Chris Smith, director, Marketing for Schindler. "We promote a concept of 'mobility for all,' designing systems that ensure everyone has accessibility to buildings and services that address the changing needs of a modern world."
Track Record of Innovation
Particularly in the areas of sustainability and energy efficiency, Schindler has a long tradition of developing technologies that safely transport more people with less energy than ever before. The Schindler 400AE elevator serves as a strong example of these industry-leading innovations. The system is available with Schindler's revolutionary PORT Technology destination-dispatch system which can work together with Schindler 400AE to improve traffic handling by up to 40%. This means more efficient elevator usage and fewer power requirements, while simultaneously providing superior security and access control. When coupled with efficient Power Factor 1 regenerative drives which actually return power to the building, and high efficiency AC gearless permanent magnet motors, the Schindler 400AE can reduce energy usage even more dramatically.
"Building on the success of last year's inaugural program, our second edition of the awards proves commercial building manufacturers are committed to, and are working arduously toward, delivering more sustainable products, as well as products that deliver better performance, life and affordability," reflected Jim Crockett, Editorial Director, Architectural Products magazine.
All PIA winning products will be featured in the November issue of Architectural Products magazine.
About Construction Business Media
Construction Business Media, headquartered in Chicago, IL is publisher of Architectural Products, Illuminate and Architectural SSL magazines. The company also operates the ArchLED Conference, markets and partners in TheContinuingArchitect.com educational platform, and maintains websites and electronic extensions of its print publications.
About Schindler Elevator Corporation
Schindler Elevator Corporation designs, manufactures, installs, services and modernizes a broad range of elevators, escalators and moving walks for almost every building type. The company is the North American operation of the Switzerland-based Schindler Group, a leading global mobility provider with approximately 44,000 employees operating in more than 100 countries. Schindler supports sustainable urban development with safe, reliable and ecologically sound mobility solutions. Schindler was named one of Forbes Magazine's 100 Most Innovative Companies for 2011 and 2012, and the company's equipment moves one billion people every day all over the world. For additional information about Schindler Elevator Corporation, visit the company's Web site at http://www.us.schindler.com.
# # #