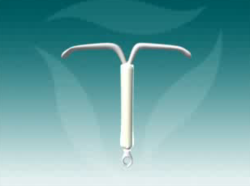 (PRWEB) November 11, 2012
Just as the Yaz birth control cases are starting to settle, Bayer faces a new headache with litigation over Mirena intrauterine devices (IUD). Women are reporting significant and debilitating complications after being implanted with the Mirena IUD. Mirena was approved by the Food and Drug Administration (FDA) as a contraceptive in 2000 and again in 2009 for the treatment of heavy menstrual bleeding. The IUD is a small t-shaped plastic device, which is inserted directly into a woman's uterus to prevent pregnancy for up to five years. The device then releases a continuous low dose of levonorgestrel (hormone to prevent pregnancy) into the uterus.
Although the product has shown considerable effectiveness, Mirena has been repeatedly linked to several significant side effects, including: perforation of the uterus, Pelvic Inflammatory Disease, intestinal obstruction and/or perforation, infertility, abscesses, erosion of adjacent areas such as the vagina, ectopic pregnancy and embedment in the uterus, according to the FDA. Some or more of these injuries occur because the device may become dislodged and perforate or imbed itself into the uterus. It may also travel outside of the uterine cavity, which can cause scarring, adhesions, or more devastating, infertility.
In 2009, the FDA issued a warning letter to Bayer after finding that its promotions of Mirena overstated the efficacy of the device and minimized its risks. Interestingly, a similar letter was sent by the FDA to Bayer regarding the advertising claims of its Yaz products, along with a hefty fine against the company. Court records indicate that lawsuits have been filed in New Jersey and Ohio by women injured by the Mirena device. The majority of these lawsuits have been filed in New Jersey where Bayer Healthcare Pharmaceuticals is headquartered and court records show that Bayer is seeking to consolidate all of the Mirena IUD lawsuits in the New Jersey Superior Court in Middlesex County.
Ennis & Ennis, P.A. continues to offer free, nationwide, confidential consultations to anyone who was injured by a Mirena IUD by calling toll free 1-800-856-6405 or by going to http://www.ennislaw.com and completing an online case evaluation form.
Ennis & Ennis, P.A. is a nationwide law firm with offices in Ft. Lauderdale, Miami and Washington D.C. that concentrates its practice in mass torts and represents individuals against pharmaceutical companies and medical device makers.