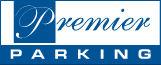 There are some major renovations in the works for this garage, the space will have a completely new look by the time we are done.
Nashville, Tenn. (PRWEB) November 08, 2012
Premier Parking is quickly expanding to become one of the leading parking management providers. Staying true to their roots, the company is still highly focused on their initial goal of providing residents of Nashville and its visitors with improved parking options. The Nashville based parking management company has recently announced another addition to their portfolio of downtown Nashville locations - the White Front Garage.
The White Front Garage is located 205 2nd Ave, N. in the heart of downtown Nashville. One block up from historic Broadway, the garage is within walking distance to Tennessee Titans games, 2nd Avenue attractions, as well as a short walk to City Hall. White Front Garage also sits just across the street from Metro Riverfront Park, one of Nashville's most popular locations for outdoor events and musical performances.
The garage, now under new ownership, has been one of the longest standing Nashville parking locations with its 157 parking spaces. Previously under the management of Central Parking, Premier Parking has big plans for improving their newest downtown location including substantial concrete restoration and exterior amenity improvement.
"We are thrilled to be managing the White Front Garage and excited about what is in store for this location in the future," stated Premier President Ryan Chapman. "There are some major renovations in the works for this garage, the space will have a completely new look by the time we are done." Improvements to the garage are expected to help overall performance of the space as well as create additional revenue for owners.
About Premier Parking
Founded in 2001, Premier Parking is the second largest provider of parking management services in Nashville and is quickly expanding to other markets. The professional parking management company provides property owners and asset managers with efficient parking solutions. Premier Parking is an active member of their community and also supports sustainable energy by implementing of green technology in their facilities. Their proven parking services increase revenues and ensure customer satisfaction. Services include: surface parking lots,commercial garages, office buildings, special event parking and more. The pioneering company stays at the forefront of technology and has a renovated Internet home equipped with a parking lot finder, helping people locate convenient locations. For more information on new Premier Parking locations and services, contact them at 615-238-2250.