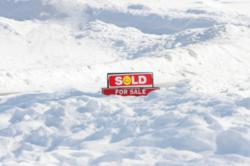 we have been inundated with buyers searching our website, trying to find a great deal in this shrinking inventory
Bradenton, FL (PRWEB) November 14, 2012
Winter is coming, and real estate sales have fired up in Florida as people seek to escape from the cold and snow that will soon overtake most of the country.
Indications that real estate in Florida is rising began to be reported in October after the September sales figures for the state were analyzed. The analysis has prompted many experts to announce that the state has officially emerged from its period of recovery.
Realtors in Bradenton and nearly every region of the state are reporting increases in both sales and median selling prices, which have been driven up by newly created inventory shortages. It is predicted that conditions may soon turn the state into a sellers' market, so the time for buyers is now. "we have been inundated with buyers searching our website, trying to find a great deal in this shrinking inventory" said Lee Forbes of Forbes Property Group.
In September, the number of closed sales of single-family homes reached 15,643, which is an increase of 2 percent over the previous year. In addition, pending sales rose by 40.1 percent over last year. Although townhome and condominium sales in Florida were down by 2.9 percent from last year, pending sales were up by 30.6 percent. (source: MidFlorida Regional MLS)
The median price for single-family homes sold in September was $145,000, which is an increase of 7.4 percent over the median price in September 2011. The median price for townhomes and condo units was up by 18.8 percent at $105,736. "The rise in pricing is the final flag marking a rebounding real estate market" said Lee Forbes.
Lee Forbes was awarded this week at the Manatee Association of Realtors for 10+ years of distinguished service in the community. Forbes Property Group is owned and operated by Lee Forbes. Lee is listed among the top 2 percent of Realtors statewide and has been in business for over 12 years. In addition to servicing Bradenton, Forbes Property Group serves all areas of Manatee County and Sarasota County, including Ellenton, Lakewood Ranch, Palmetto and Parrish. Forbes Property Group is available to help potential buyers of Bradenton real estate and may be contacted through the company website at http://www.forbespropertygroup.com