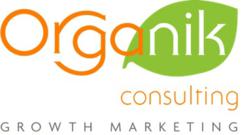 It's not about money or even whether it's a Democratic or Republican year: it's always about who is engaged and how you change conversations,'' said Organik President Nicole Meloche
Grand Rapids, MI (PRWEB) November 08, 2012
Organik Consulting's 2012 campaign wins help debunk two electoral myths: that only expensive TV ads and electoral waves win campaigns. What matters more: campaigns that change conversations.
For a fraction of the price of traditional advertising, Organik helps business as well as nonprofit clients change conversations via digital and interactive marketing and strategic communications.
"It's not about money or even whether it's a Democratic or Republican year: it's always about who is engaged and how you change conversations,'' said Organik President Nicole Meloche. "Engagement marketing means connecting with your voters or customers, finding common ground then building something together to move the needle. When customers feel fully engaged, anything is possible.''
Organik's Movement Advocate division focuses on building engagement campaigns that meld advocacy and strategic communications. Recent wins on Election Day 2012 as well as other recent advocacy campaign victories include:
Prevailing on Michigan's six 2012 ballot proposals: Last spring, Organik helped the Michigan of Chamber of Commerce launch the Grow Michigan Jobs engagement campaign focused on unifying the business community to stop job-killing initiatives while supporting policies that grow jobs.
Even as President Obama carried the state, proposals heavily supported by labor unions and special interests were handily defeated.
Outcome: Voters Tuesday defeated the job-killing Proposals 2, 3, 4, 5 and 6 with any where from 58 percent to 69 percent of voters voting against each proposal. Just two months ago, voters went the other way on each of those proposals.
Progress in fight for Detroit Regional Transit: Metro Detroit has had dozens of failed attempts to agree on mass transit since the 1970s. Starting in fall 2012, Organik began helping the Troy Chamber of Commerce and a coalition of public and private partners change the conversation, providing social media assistance with influencers, content development and video support for efforts to win approval of RTA legislation.
Outcome: House staffers said this fall's debate shifted momentum from "little chance" to a "real possibility" the issue will be considered.
A recent survey of Capitol Hill lobbyists asked the best way to reach congressional staffers: the vast majority of lobbyists said "personal contact," while 38 percent said email. When the same question was asked of Capitol Hill staffers, two-thirds said the best way to reach them was email while just 9 percent said personal contact.
Politico called it a great "disconnect" between the two sides. But note: both gave a great deal of importance to email, placing it either No. 1 or No. 2 on their list.
Organik takes email to a higher level, building engagement campaigns anchored by advocacy sites and an arsenal of digital as well as conventional marketing and strategic communications tools to get the right people and the right ideas to connect.
Organik works at the intersections of advocacy, strategic communications and marketing, combining deep investigative research as well as our own form of Verbal Jujutsu, focusing on digital conversations and persuasion over "blasting."
Doesn't big money still win? Organik Managing Director Joe Serwach noted that the biggest spending occurred on behalf of passing Prop 6 but that campaign while few to no ads were launched directly against Proposal 6. However, the side opposing the proposals had all the engagement: winning over news editorial pages, elected officials and business leaders and quickly swaying public opinion warning against the dangers of tampering with the Constitution.
"Traditional ads are like someone shouting from a bullhorn while conversations are two-way and grow when both sides build on common ground,'' Serwach said. "We use digital tools to change conversations and to have conversations that spur change.''
The company in 2012 grew from Grand Rapids into Lansing, southeast Michigan and Traverse City seeing a number of opportunities for Michigan-based clients hoping to grow statewide as well as beyond Michigan. Organik Consulting is a full service marketing firm offering design, content, web, SEO,video, public relations, digital and traditional media.
###