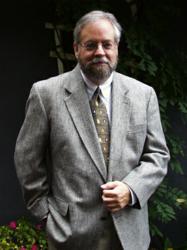 Our site focuses on the great things about America – we want people who visit us to come away with renewed appreciation for the United States, it's people and places. Robin Chalkley
Charlotte, North Carolina (PRWEB) November 14, 2012
"Great American Things" (http://www.greatamericanthings.net), a website that celebrates the positive side of American life, has now surpassed 1,000,000 page views. The site currently has honored almost 900 topics since its inception in March, 2009.
"People are tired of hearing how bad our country is," said site founder and writer Robin Chalkley. "Our site focuses on the great things about America – we want people who visit us to come away with renewed appreciation for our country."
Interestingly, records show that the most-visited individual subject of all is Marilyn Monroe, first posted on February 15, 2010. Her page has been viewed more than 4,000 times. "Marilyn Monroe's fleeting life and tragic death have always fascinated Americans," said Chalkley.
Other posts popular in the last quarter include artist Jackson Pollock, Jackie Kennedy, and Metallica's song "Enter Sandman."
Marilyn Monroe's category, Actors, is just one of 18 on the Great American Things site. Recent examples from other popular topics include Movies ("Close Encounters of the Third Kind"), Music ("The Jackson 5"), Travel ("Niagara Falls"), Food ("Sliders"), TV ("The Big Bang Theory") and Actors ("Tommy Lee Jones") .
Chuck Robbins, Great American Things' Vice President of Marketing, notes that the website is a natural advertising medium for sponsors/advertisers in these niches. "We're a haven for advertisers that want to reach consumers who enjoy American music, movies, and travel. We now have opportunities for both investors and advertisers who appreciate and who would like to be associated with this positive portrayal of American life."
For more information about participating in Great American Things and its future growth, contact Robbins at the information provided above.
Like us on Facebook: http://www.facebook.com/GreatAmericanThings
Follow us on Twitter: @great_American1