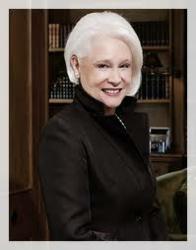 (PRWEB) November 09, 2012
Joyce Rey, prominent real estate agent in the Beverly Hills market, has re-joined the prestigious Haute Living Real Estate Network. This exclusive circle of leading real estate agents is invited to bring opulent estates and luxury properties to Haute Living readers. Recognized for her dedication, integrity, and market knowledge, Rey ensures her clients experience unparalleled service. Haute Living Magazine will feature Joyce as the exclusive Haute Living real estate professional for Beverly Hills.
About Haute Living Real Estate Network
Haute Living Real Estate Network specializes in selecting top real estate professionals, creating the most prominent directory for exclusive listings. The network website is an online destination for all things real-estate-related and features daily blog posts providing up-to-date news on affluent markets and real estate developments. Access to all of this information and more by visiting: http://www.hauteliving.com/hlrn
About Joyce Rey
Joyce Rey is one of only two Executive Directors of Previews International, (Estates Division of Coldwell Banker) in the United States. She also co-founded the first company to exclusively represent properties over 1 million dollars in America. In 2010 she closed the highest sale in the US and the highest sale in West LA ever by an agent. She currently holds one of the highest priced residential listing in the United States. Haute Living selected her as one of the 100 most influential Angelinos for 2009. Joyce was chosen by the National Women's Political Committee for Miss October in their 2008 calendar of women leaders as well as the Global Image Leader Award chosen by The Los Angeles Business Journal 2008. The American Cancer Society selected Joyce to be the honoree for their Spirit of Life Award of 2008.
In 2006 Joyce was selected as one of the 35 Most Influential People in real estate in the country along with the Chairman of the Federal Reserve. She was honored by Unique Homes Magazine with their first Annual National Luxury Homes Award for her representation of the most exclusive estates in America as well as her civic contributions. A frequent member of Society of Excellence, Coldwell Banker's highest honor, she is well known for representing the landmark estates of Southern California and breaking all records. She closed one of the highest sales in Beverly Hills, representing both the buyer and seller in 2007. Four-time recipient in the 90's of the Pinnacle Award, which is given to the top ten residential real estate professionals in the United States, she was number one in the nation for her firm in 1990. Honored as Business Woman of the Year by the Los Angeles Business Council, she represented the highest recorded real estate sale in the history of Bel Air as of that date. Mirabella 1000 listed Joyce Rey as one of the most influential woman in the country. Joyce was also chosen by the Anti-Defamation League for the prestigious Deborah Award.
Joyce began her award-winning career in 1973 and organized the original and legendary Rodeo Realty in 1979 while bringing a wide range of experience to her profession. She was a master training teacher in South Central Los Angeles, a flight attendant and a political travel and appointment secretary. Born in Hollywood, Joyce graduated with honors from the University of Southern California with a masters degree in business. She has been quoted in many leading publications, and has made many television appearances as a result of her expertise. Widely acclaimed for her superb communication skills, she taught business law, spoke at UCLA, the National Association of Realtors, Women's National Congress, YPO Graduate Forum, and the Governor's Conference for Women.
A tremendous asset to her community as well as to the real estate industry, Joyce is involved in a number of charitable organizations. She volunteers for L.A. Alive, Los Angeles Library Foundation, St. Joseph's Center for Homeless, Coldwell Banker Foundation Board and the International Day of a Child. She also serves on the Advisory Board of the Venice Family Clinic, Board for the US Fund for UNICEF and the Music Center's Blue Ribbon Board of Directors. Joyce was invited to become a member of the International Women's Forum, an organization of woman who are selected based upon their professional achievements and philanthropic endeavors.
A longtime member of the Board of Realtors and the Chamber of Commerce, she has continued to excel year after year, earning her the coveted "Legends Award." Always passionate about her celebrated clients' best interest as well as her own avocations of film, art, world travel, yoga and helping others, she lives the "Golden Rule." Joyce has resided in an architectural award winning home in Beverly Hills for many years.
To Learn More: Visit Joyce Rey's HLRN Member Profile at: http://www.hauteresidence.com/member/joyce-rey/