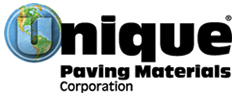 Menifee County has been a long standing customer of ours." Steve Wallace, local sales representative. "We wanted to do something to help them in their reconstruction efforts."
FrenchBurg, KY (PRWEB) November 09, 2012
More than six months after the devastating tornados hit, Menifee County is still trying to rebuild and repair the damages left behind. While the emotional damages will never be repaired, the County is making progress on rebuilding the infrastructure that was damaged.
Support came most recently from one company, UNIQUE Paving Materials. "Menifee County has been a long standing customer of ours." Steve Wallace, local sales representative. "We wanted to do something to help them in their reconstruction efforts."
Judge Trimble had asked UNIQUE to match the county's purchase of 30 tons of UPM®, a permanent cold patch material they manufacture. UNIQUE was more than happy to assist their customer, by donating the same tonnage to help offset the county's cost for infrastructure and roadway repairs.
UPM® is a permanent cold patch material used to make road repairs. UNIQUE has been in business since 1953 and works hard to service their customers, especially when in need. Judge Trimble has noticed city spending has gone down on road repair since using UPM. Most recently, in Lexington a study showed a 63% reduction in pothole repair once the city switched over to using UPM soley as their cold patch product.