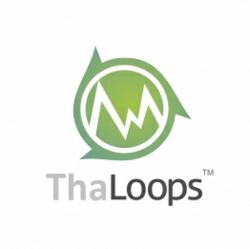 "I am already using thaloops.com products on tracks I am producing for Diane Warren"
(PRWEB) November 09, 2012
Gathering the experience in the sound design and music production field, the production company ThaLoops was brought to the market by a European producer two years ago. ThaLoops website quickly attracted attention of industry's leaders and closed a distribution deal with BigFishAudio. The hip hop samples and loops available at the website are recorded by experienced musicians and supervised by music producer Richard Cherenkov, the person behind the website's creative success, whose work appears in the contagious tunes performed by such chart-dwellers as Rihanna, Timbaland and the Black Eyed Peas. As Richard's production hit UK top 40, he got officially endorsed by big-shots Native Instruments and Presonus, and created a drum loop pack for Arturia's well-received The laboratory 61 synthesizer.
ThaLoops provides sound material adapted to what can be heard on charts today, helping the aspiring producers achieve that radio hit quality. Use the coupon code "TWO" at checkout and receive 25% anniversary discount on all ThaLoops items at http://www.thaloops.com