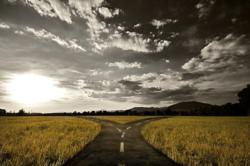 (PRWEB) November 09, 2012
The landscape of healthcare is experiencing a seismic shift as the emergence of Accountable Care Organizations (ACO), bundled payments and integrated care models transform the healthcare system. Value-based healthcare is revolutionizing the approach of providers as they evolve to become more accountable for patient costs.
Leaders of healthcare organizations must have a clear view into these initiatives, what their competitors are pursuing as well as how other segments of the industry are bridging healthcare silos. Healthcare executives are well aware they cannot make critical business decisions in a vacuum. They need access to the information and insights in order to validate plans or create a new direction.
In response to clients asking for an insider's view and knowledge base of the healthcare market intelligence and where the market is headed, Wyatt Matas has launched a new service, VantagePoint.
VantagePoint provides boards of directors and executives of healthcare companies a clear understanding of the complexities and changes shaping the healthcare industry.
Wyatt Matas' VantagePoint is a highly engaging exchange of insider information about the healthcare industry that can accelerate the planning process, including:

Key factors and companies moving the industry.
The roadblocks and challenges ahead.
A picture of the new market landscape.
How companies are being impacted by the fast moving trends.
Data to aid in fact-based decision making.
Access to companies creating new and innovative business models.
Market opportunities in the complex legislative changes.
Wyatt Matas sees VantagePoint as a strategic advantage for healthcare executives and leadership providing access to industry thought leaders and critical decision making information.
Contact Chip Measells at chipm(at)wyattmatas(dot)com or 202-618-4713 for more information about Wyatt Matas' VantagePoint program.
About Wyatt Matas: Wyatt Matas is an investment banking and advisory firm focused on serving clients in the healthcare care industry. The firm provides merger and acquisition, capital raising and strategic advice to middle market healthcare organizations and private equity groups. Wyatt Matas devotes a considerable amount of resources to researching market trends and legislative changes to identify new business models that present new opportunities for our clients and those we advise. As industry thought-leaders in healthcare, Wyatt Matas leverages deep relationships with industry leaders, healthcare providers and financing sources on behalf of their clients to maximize the execution of the client's goals and objectives. Wyatt Matas' goal is to be key advisors to their clients, which allows them to approach their client-relationships strategically rather than transactionally. While Wyatt Matas partners are experts in managing merger and acquisitions and capital raising initiatives, their clients value their abilities to think strategically about the client's industry and business challenges.